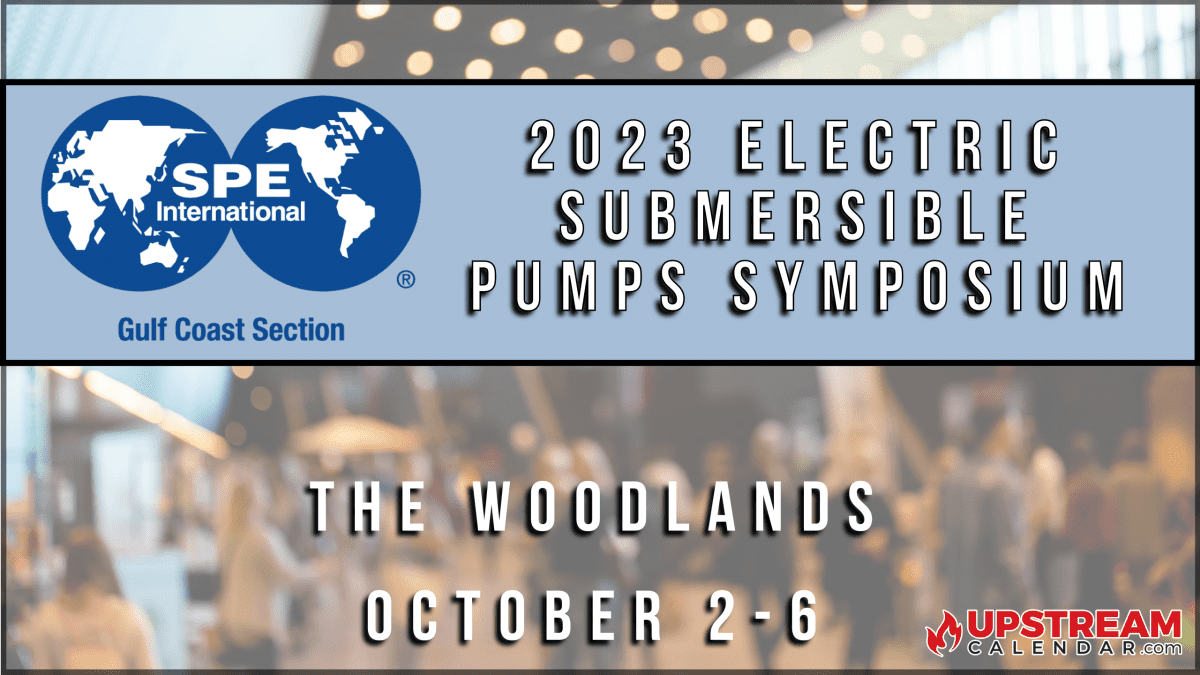 SPE Gulf Coast Section – 2023 Electric Submersible Pumps Symposium October 2-6 -The Woodlands (Houston)
This Event Reminder is Sponsored by: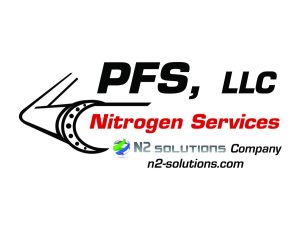 SPE Gulf Coast Section – Electric Submersible Pumps Symposium
2 – 6 Oct 2023 The Woodlands Waterway Marriott Hotel & Convention Center The Woodlands, Texas, USA
Message from the Program Chair
Dear Colleagues,
Electric submersible pumps (ESPs) have been utilized for nearly a century. However, ESP systems of today encounter far-more challenging conditions than ever. While there are many types of artificial lift, ESPs are still the method of choice for high-volume applications. As ESP systems are asked to do more, survive longer, and increase production, it is imperative that technology and experiences are critically reviewed. Advances in technology are rapidly increasing not only in the ESP downhole system, but also in operational methods and other forward-thinking areas. For example, predictive and data analytics are proving vital for operators and suppliers alike.
The SPE Electric Submersible Pumps Symposium brings together ESP technical experts from around the world, both from operators and manufacturers, to share innovative information and 'lessons learned' solutions pertaining to ESP technology, production, and operations. The 2023 ESP Symposium is preparing for a record-breaking event. The event will provide an exceptionally strong technical program, a world class exhibition showing and demonstrating the newest offerings from manufacturers. The event will include live technical demonstrations, and multiple continuing education opportunities dedicated to the technology of ESPs equipment and applications. In addition, the 2023 event will begin a podcasting program led by Ms. Shauna Noonan (Vice-Chairperson and 2020 SPE President). The ESP Symposium will continue to grow its digital footprint while maintaining the networking and idea sharing methods for which it is renowned.
This unique event is held once every two years and is the only event dedicated to ESPs. As we all know, the 2021 event was a success despite unique challenges resulting for historically low oil prices and a global pandemic. The 2023 event is planned to be a "record-setting" symposium with operators and suppliers. Don't miss this opportunity to learn, network and see firsthand the latest in ESP technology and industry knowledge. Use this opportunity to meet experts from all areas of the industry. This event allows each person to increase their network of experts and colleagues.
The program committee members look forward to seeing you in The Woodlands, Texas in October 2023.
Follow UpstreamCalendar.com for upcoming industry events. Upstream Calendar was created to help the industry to synchronize by providing a free lookahead for KEY industry events across the country. We focus on non-profit support, community, and industry specific 2022 Oil and Gas trade shows and conferences for Upstream, Subsea, Offshore, Downhole, Cementing, Completions, Fracking, Pumping, MUD, etc. We are FROM Upstream, FOR Upstream and believe in Networking With A Purpose. We put all streams of energy together as the original Energy Calendar. This event is at NRG and for a full list of NRG Events Calendar follow us on our other pages. Midstream Calendar, Downstream Calendar and this one Upstream Calendar. The Energy Calendar official – sharing All Streams of Energy. Allstream Energy Partners.
2023 Oil and Gas Events