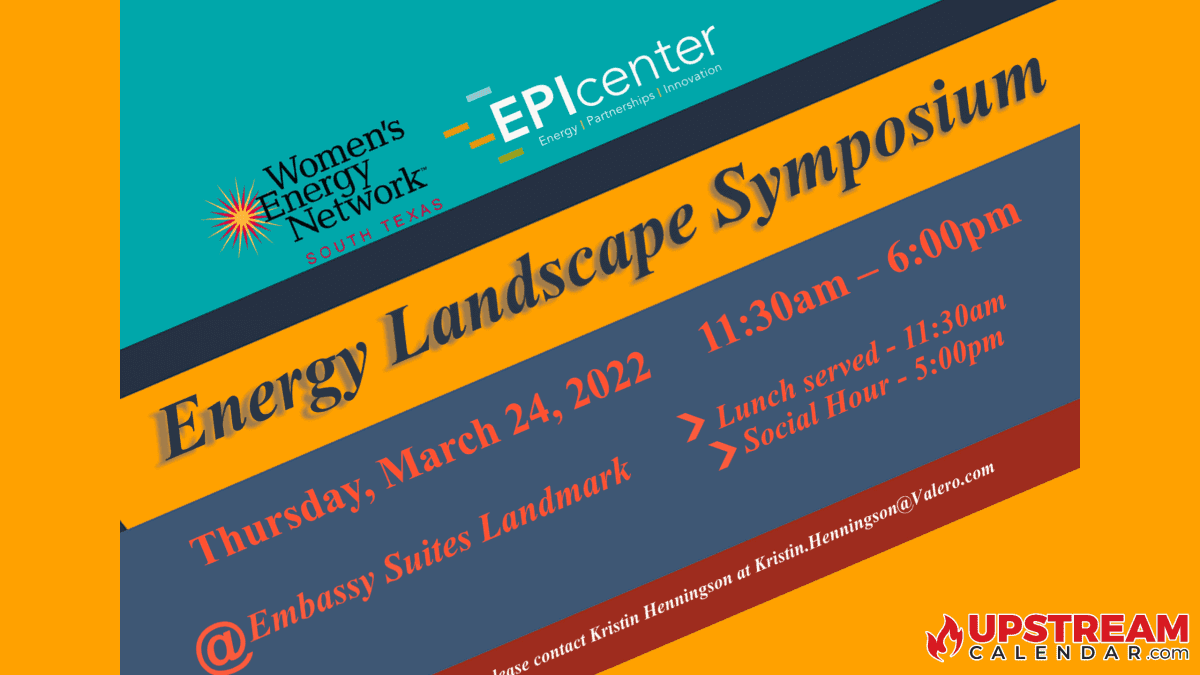 Register Now for Women's Energy Network "Energy Landscape Symposium" 3/24 – San Antonio
This Event Reminder Is Sponsored by: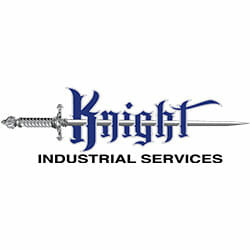 As the push for innovation in the energy industry becomes more mainstream, the need to understand how to innovate is more important than ever.
Come to the Energy Landscape Symposium and learn from leaders and experts in the field about the changing environment for the industry, how to enter a traditional market with alternative sources, and the role that innovation plays in the future of the energy industry.
Pricing:
$50 Members
$75 Non-Members

Registration Deadline:
March 21st, 2022 at Noon

If you are interested in sponsoring this event, please complete this form. If you have any questions, please reach out to Kristin Henningson at Kristin.Henningson@Valero.com.
Walk-in Policy:
Walk-in registration is available on a limited, first come – first served basis. Payment must be made by cash or check only.
Recordings Prohibited:
WEN prohibits attendees from recording the presentation, speaker, and/or content. The presentation is property of the speaker and/or organization and is not to be removed from the event without prior written consent. The Board may and will take remedial action against any individual, member, or any program participant in the event of non-adherence to this policy. Such action may range from a private or company-led warning, to suspension of WEN membership for a stated term or a prohibition on attending future WEN events.
Data Use:
By registering for this event, you are opting to receive future email communication from the Women's Energy Network. You may opt out at a later date.
Photography and Video Capture:
Photos, videos and screen shots captured by WEN may be used in association advertising, newsletters and other promotional materials, whether in print, electronic or other media, including the WEN website. By registering for this event, you grant WEN the right to use your likeness for such purposes.

Problems?
If you are experiencing problems registering, we recommend that you try another browser, such as Chrome. We also recommend that you register from your phone or personal computer as some companies have security settings that do not allow access to our site or some of our registration functions. If you continue to have problems or have questions, please email us at eventregistration@womensenergynetwork.org.
Members – To register for this event, please sign-in first.
Non-members – If you have not previously created an account, click Create Account, otherwise sign-in to register.
Note: Your registration is not complete until you click the "submit order" button on the next page.
This event will take place from 11:30-6:00 PM Central Time. The time zone shown on your confirmation may be in Eastern Time. Please convert to your local time when adding to your calendar.
3/24/2022 11:30 AM – 6:00 PM

Embassy Suites Landmark 5615 Landmark Parkway San Antonio, TX 78249 UNITED STATES
About Our Media Sponsor:

Services include:
Started in 1980 by Marc Knight, Knight Industrial Services strives to be the best in the industry at taking care of people- whether that means our Customers, our Team Members, our Vendors, or our Community, that is the focus that drives our daily decisions along with our Mission and our Core Values.
Knight Industrial Services offers multi craft services that include sandblasting, painting, insulation, fireproofing, soda blasting and scaffolding for a multitude of industries including the Oil and Gas Industry. Our commitment is to our company with complete repair & maintenance solutions.
Our services are offered at the highest quality possible, reasonably priced, and within the time frame desired across the complete spectrum of oil and gas industries.
Knight's services are offered at the highest quality possible, reasonably priced, and within the time frame desired across the complete spectrum of oil and gas industries. Knight Industrial Services is a Soft Craft Service company who offers Abrasive Blasting and Surface Preparation, Coatings and Linings, Scaffolding, Industrial Insulation, Fireproofing, and Lead and Asbestos Abatement in the Gulf Coast area for upstream, midstream and downstream maintenance, capital projects and new construction, and turnaround market segments. Knight Industrial Services specializes in areas such as Houston, Baytown, Mont Belvieu, Beaumont, Pasadena, Freeport, Lake Charles, Port Arthur, Sulphur, Lake Charles and Baton Rouge. We are currently celebrating our 42nd year in business. Knight Industrial Services has received multiple safety awards. Most recently, KIS was named a Top Workplace in 2021.
"Networking With a Purpose" – Midstream Calendar Mission Statement
Follow UpstreamCalendar.com for upcoming industry events. Upstream Calendar was created to help the industry to synchronize by providing a free lookahead for KEY industry events across the country. We focus on non-profit support, community, and industry specific 2022 Oil and Gas trade shows and conferences for Upstream, Subsea, Offshore, Downhole, Cementing, Completions, Fracking, Pumping, MUD, etc. We are FROM Upstream, FOR Upstream and believe in Networking With A Purpose.
Email Ops@MidstreamCalendar.com to get involved.
2022 Oil and Gas
2022 Oil and Gas Events
2022 Oil and Gas Events San Antonio
2022 Oil and Gas Events Texas