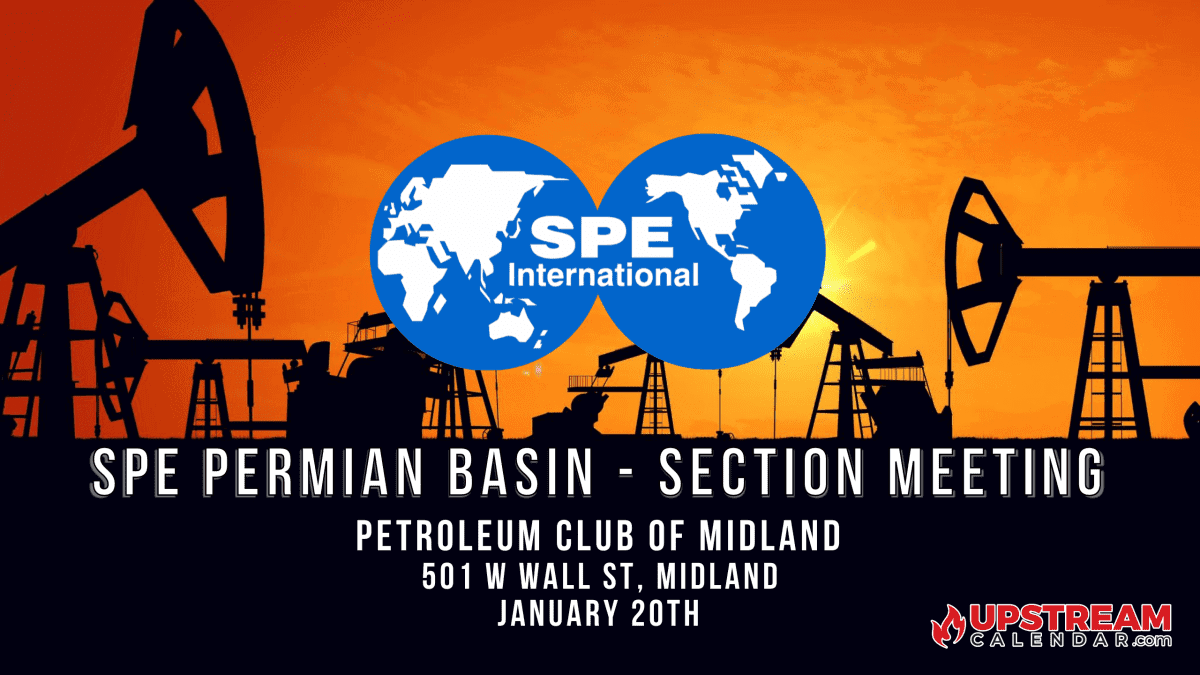 Register Now for the Society of Petroleum Engineers – Permian Basin Section Meeting 1/20
This Event Reminder is Sponsored by: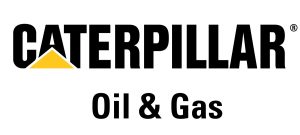 SPE Permian Basin – Section Meeting
From Engineer to Entrepreneur: A Natural Progression
Joseph Castillo (Energy Engineer & Entrepreneur)
Abstract
There is a natural disposition of engineers to become entrepreneurs.  Engineers are trained to solve problems, calculate costs, forecast results, and improve processes and efficiency. Valued engineers learn to work with other industry disciplines and to be part of a team.  These traits create the essential elements that make a great team member, a productive manager, and, eventually, a good entrepreneur and chief executive.
The Permian Basin, over the decades, has been home to many oil and gas companies and many service companies that were founded and run by notable executives that began their careers as engineers.
The Petroleum Museum Hall of Fame describes itself as dedicated to those who cherished the freedom to dare and whose work and service helped build the Permian Basin.  Notable engineer inductees to the Hall of Fame are George Abell, Carlton Beal, Jack Brown, Ted Collins, Decker Dawson, Jim Henry, Tim Leach, George Mitchell, Robert Parker, Joe Parsley, Scott Sheffield, and Johnny Warren.  They all followed similar paths earning their engineering degrees, starting with an oil or service company, honing their engineering and management skills, and eventually striking out on their own.
While it is easy to see the success of those CEOs presently in business or the Hall of Fame, we often wonder what these engineers and entrepreneurs sacrificed, endured, and risked getting their companies off the ground.  Every story is different in the details but similar in the path.  They begin with a vision for a company and a team.  The journey starts with a value concept and an executable business plan.  In most cases, the journey is diverted to a Plan B, C, D, and beyond.  The Marine mantra of Adapt, Improvise, Overcome becomes a CEOs mantra.  The phrase Failure is not an option becomes especially true for entrepreneurs who invest everything into their business.
This talk will tell the story of an entrepreneurs dream and effort to form an oil and gas company focused on the Permian Basin.  The story begins in 1984 and concludes in 2017.  Trials, tribulations, lessons, and realizations are shared with the intent to spark the entrepreneurial spirit of anyone in attendance.
Bio
Joseph Castillo graduated from Yale University in 1980 with a B.A. in molecular biophysics and biochemistry.  He graduated from New Mexico Tech in 1983 with a B.S. in petroleum engineering.  His career began at Dowell Division of Dow Chemical as a field engineer in the cementing division.  In 1984 he was transferred to Bryan, TX as a field engineer in hydraulic fracturing.  After two years in the field, he was transferred to the Dowell-Schlumberger research center in Tulsa where he worked for Jack Elbel and Ken Nolte in hydraulic fracture modeling.  In 1987 he presented SPE Paper 16417 in which he introduced the G-Function Plot for fracture pressure decline analysis.  Castillo became regional engineer for Schlumbergers Mid-Continent Division in Oklahoma.  He spent a brief 18 months as a Petroleum Engineer with Kerr-McGee before Schlumberger transferred him in 1990 to the North Sea as Engineering Manager for the BigOrange XVII stimulation vessel.  His last year on the boat he served as Engineering and Operations Manager.  Schlumberger transferred him to Russia in March of 1993 to serve as Operations manager for the Texaco Muravlenko joint venture with the Russian Noyabrsk Oil Ministry.  As the Siberian project wound down, he moved to Midland Texas at the end of 1993 where he teamed up with colleagues to form Sierra Engineering.  After 12 years with Sierra, he founded Bold Energy with four partners in 2005 to focus on drilling Morrow gas wells in S.E. New Mexico.  Bold Energy was sold to Earthstone Energy in May of 2017.  Castillo now manages his own investments and is working on a concept to decarbonize the heavy-duty trucking industry using hydrogen fuel cell technology.
Follow UpstreamCalendar.com for upcoming industry events. Upstream Calendar was created to help the industry to synchronize by providing a free lookahead for KEY industry events across the country. We focus on non-profit support, community, and industry specific 2022 Oil and Gas trade shows and conferences for Upstream, Subsea, Offshore, Downhole, Cementing, Completions, Fracking, Pumping, MUD, etc. We are FROM Upstream, FOR Upstream and believe in Networking With A Purpose.
Email Ops@MidstreamCalendar.com to get involved.
2022 Oil and Gas Events Permian Basin
2022 Oil and Gas Events Texas
2022 Oil and Gas Events Midland
2022 Oil and Gas events Petroleum Club of Midland