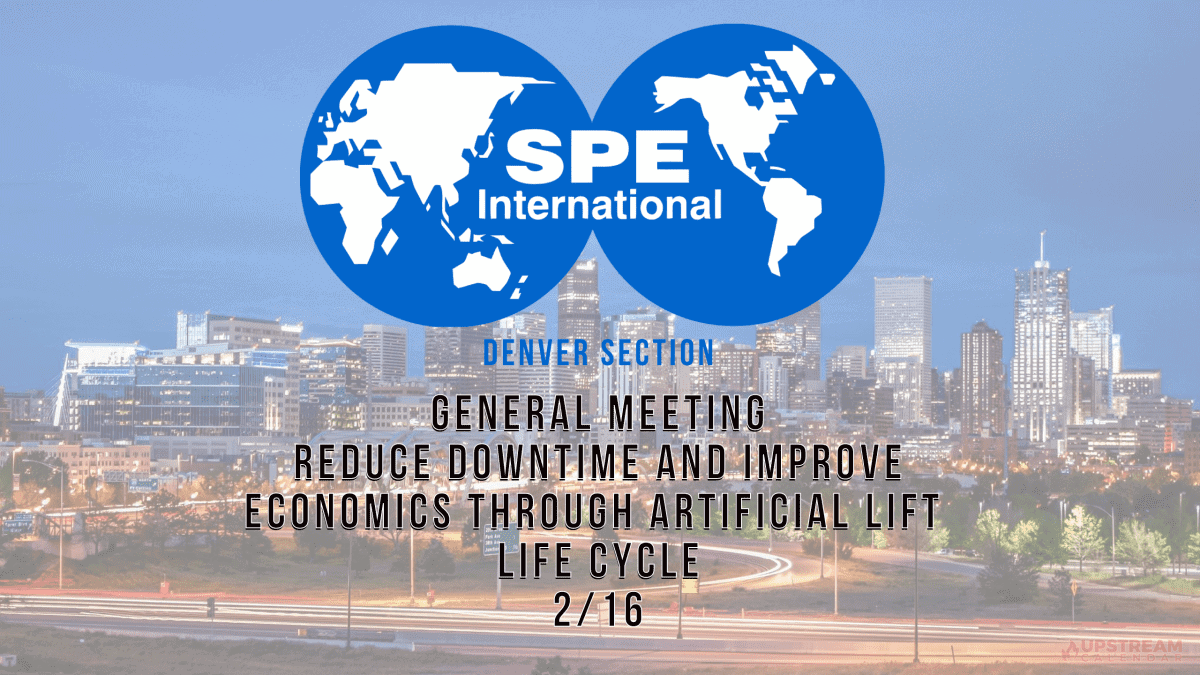 SPE Denver – GENERAL MEETING | Reduce Downtime and Improve Economics through Artificial Lift Life Cycle 2/16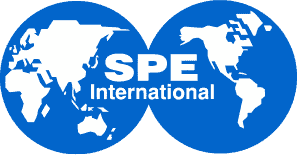 Abstract:
Artificial lift is a key component in oil and gas production.  Most of the unconventional wells end up in some form of Artificial lift in 2-3 years of their life.  Artificial lift related failure is one of the major attributes for unplanned downtime.  Managing artificial lift performance/ failure becomes very crucial for improved economics.  Due to rapid decline of the pressure and the flow rates in unconventional wells, understanding the well performance becomes key for optimization of the artificial lift.  With dropping well productivity and well becoming older, the maintenance and associated costs increases.  The only way to keep up with the efficiency is to reduce the operating cost (by reducing downtime, failures).  A process can be applied to cover the life cycle of the Artificial lift which includes selection or re-selection, redesign and proactive management of the lift system.
We discuss how an integrated life cycle approach for artificial lift is key and how it impacts the value to any organization influencing the bottom-line ($).  We highlight on how the production losses could be managed better and how technology is not being leveraged to the potential.  We will discuss examples and methodologies to estimate the well performance in Unconventional reservoirs for Artificial lift management.  The key take-away – Understanding and managing the Artificial lift performance is vital for well's downtime reduction / uptime reliability.  A Life cycle approach for Artificial lift is worth considering from the field development stage.
Bio:
Subash K Kannan has 18 years experience in the petroleum industry with 15 years in reservoir, production, operations (onshore/ offshore-GoM/International).  At Anadarko's Technology team, he strategically focused on well performance and (artificial lift) life cycle of unconventional wells and was one of the founder members of APC's digital oil field.  He is currently the Program Manager for Production Enhancement across all Oxy's Gulf of Mexico assets.  Previously, at Weatherford, he managed Nodal analysis and real-time optimization tools and his experience with Ziff Energy Group involved operating cost and artificial lift benchmarking. Mr. Kannan is one of the Oxy Subject Matter Experts for production Engineering and in-house trainer for his top-rated Well Performance analysis.  Mr. Kannan holds bachelor's degree in Chemical Engineering and master's degree in Petroleum Engineering.  Mr. Kannan served in the SPE-GCS board from 2010-2014 and is an active contributor to the varied committees of SPE GCS.
Follow UpstreamCalendar.com for upcoming industry events. Upstream Calendar was created to help the industry to synchronize by providing a free lookahead for KEY industry events across the country. We focus on non-profit support, community, and industry specific 2022 Oil and Gas trade shows and conferences for Upstream, Subsea, Offshore, Downhole, Cementing, Completions, Fracking, Pumping, MUD, etc. We are FROM Upstream, FOR Upstream and believe in Networking With A Purpose.
Email Ops@MidstreamCalendar.com to get involved.
2022 Oil and Gas Events Houston
2022 Oil and Gas Events Texas
2022 Oil and Gas Executive Conferences