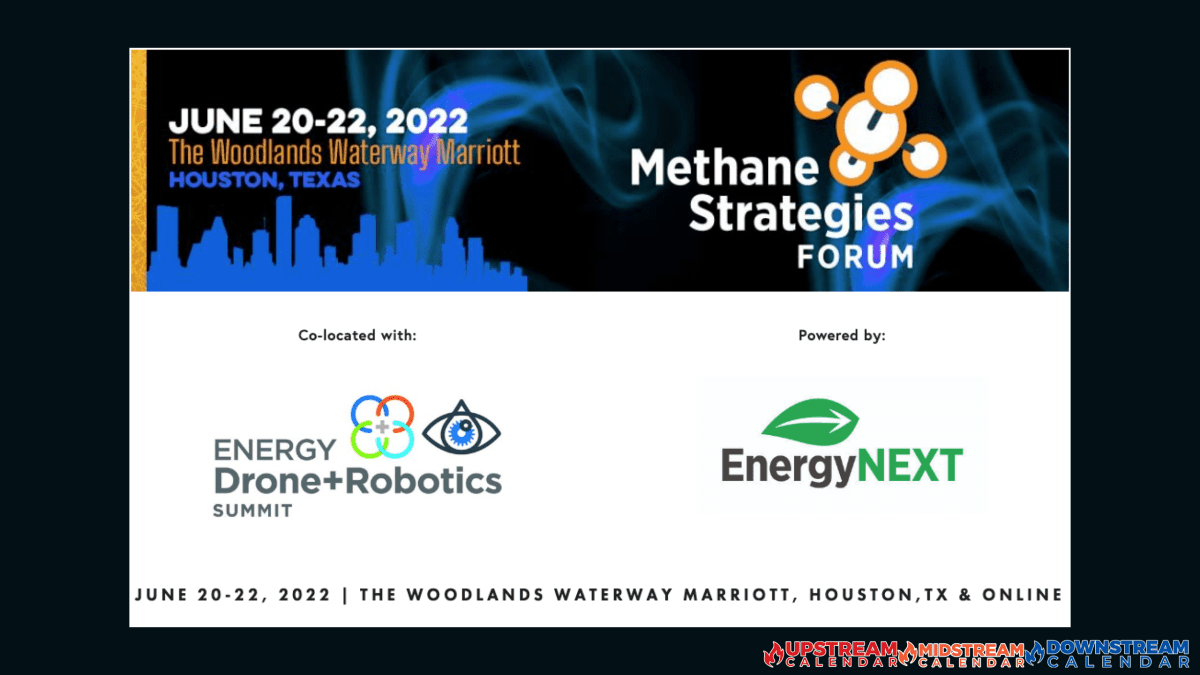 Register Now for the Methane Strategies Forum & Energy Drone + Robotics Summit June 20-22 – The Woodlands
This Event Reminder is Sponsored by:

This 3-day fast paced live event led by EnergyNEXT and co-located with the Energy Drone & Robotics Coalition features community subject matter experts on methane strategies for oil & gas, power/utilities and petrochemical asset owners/operations, investors, technology solution providers and global stakeholders to cut through the clutter and map out real-world strategies, tactics, use-cases and projects for global methane emissions reduction.
KEY METHANE EMISSIONS REDUCTION FOCUS AREAS:
Detection

Tracking / Reporting

Monitoring / Measurement

Mitigation / Control / Repair
With the urgency and opportunities that the Global Methane Pledge has created for the entire energy ecosystem, from upstream, midstream and downstream operations, it is critical for the best projects, trends and technologies to be the focus of the 2nd Annual Methane Strategies Forum.
Energy companies around the world are finding methane emissions/leaks big and small with an astounding range of technologies, Satellites, Fixed-wing Planes, Helicopters, Fixed Wing Drones, Quadcopters, Vehicles, and Handheld Devices/Sensors all drive emissions reductions, boost public relations, investor support and corporate ESG goals.
Which technologies and projects will add the most value and usher your energy operations into the next generation?