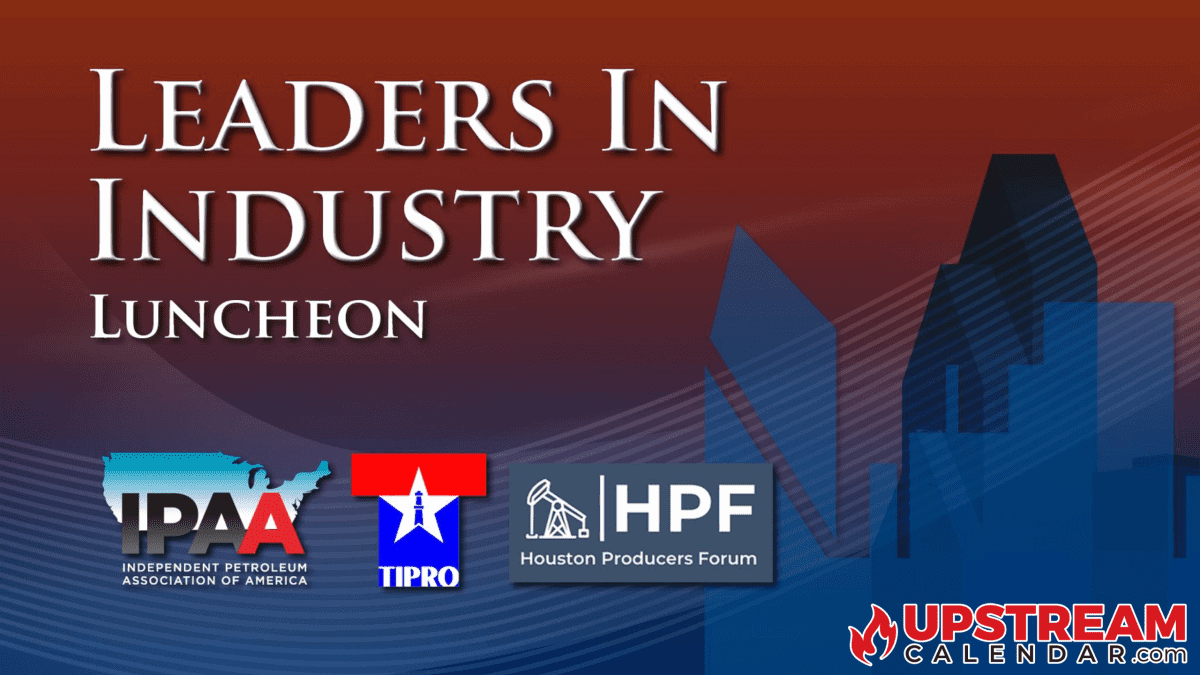 Register Now for the IPAA "Leaders in Industry" Lunch Feb 15th – Houston
Date and Time
Tue, February 15, 2022
11:30 AM – 1:00 PM
Location
Petroleum Club of Houston
Total Building, 35th Floor
1201 Louisiana Street
Houston, TX, 77002
Event Details
IPAA, HPF and TIPRO invite you to join industry colleagues at this monthly luncheon featuring an industry leader.
Kyle Derham
President, CFO and Director
Rice Acquisition Corporation
J. Kyle Derham, our President and Chief Financial Officer, is a Partner of Rice Investment Group. Mr. Derham, as part of the Rice Team, led the proxy campaign in 2019 to successfully elect a majority slate of director candidates to the board of EQT, the largest operator of natural gas production in the United States. Following the campaign, Mr. Derham served as interim Chief Financial Officer of EQT and currently serves as a strategic advisor to the company. Mr. Derham previously served as Vice President, Corporate Development and Finance of Rice Energy and Rice Midstream from January 2014 through November 2017. Through his various roles working alongside the Rice family, Mr. Derham has focused on evaluating, structuring and negotiating key acquisitions and execution of critical strategic initiatives to generate attractive risk adjusted returns for investors. Mr. Derham also has experience as a private equity investor, working as an associate at First Reserve and as an investment banker at Barclays Investment Bank.
Follow UpstreamCalendar.com for upcoming industry events. Upstream Calendar was created to help the industry to synchronize by providing a free lookahead for KEY industry events across the country. We focus on non-profit support, community, and industry specific 2022 Oil and Gas trade shows and conferences for Upstream, Subsea, Offshore, Downhole, Cementing, Completions, Fracking, Pumping, MUD, etc. We are FROM Upstream, FOR Upstream and believe in Networking With A Purpose.
Email efrain@allstreamep.com to get involved.
2022 Oil and Gas Events Houston
2022 Oil and Gas Events Texas
2022 Oil and Gas Executive Events