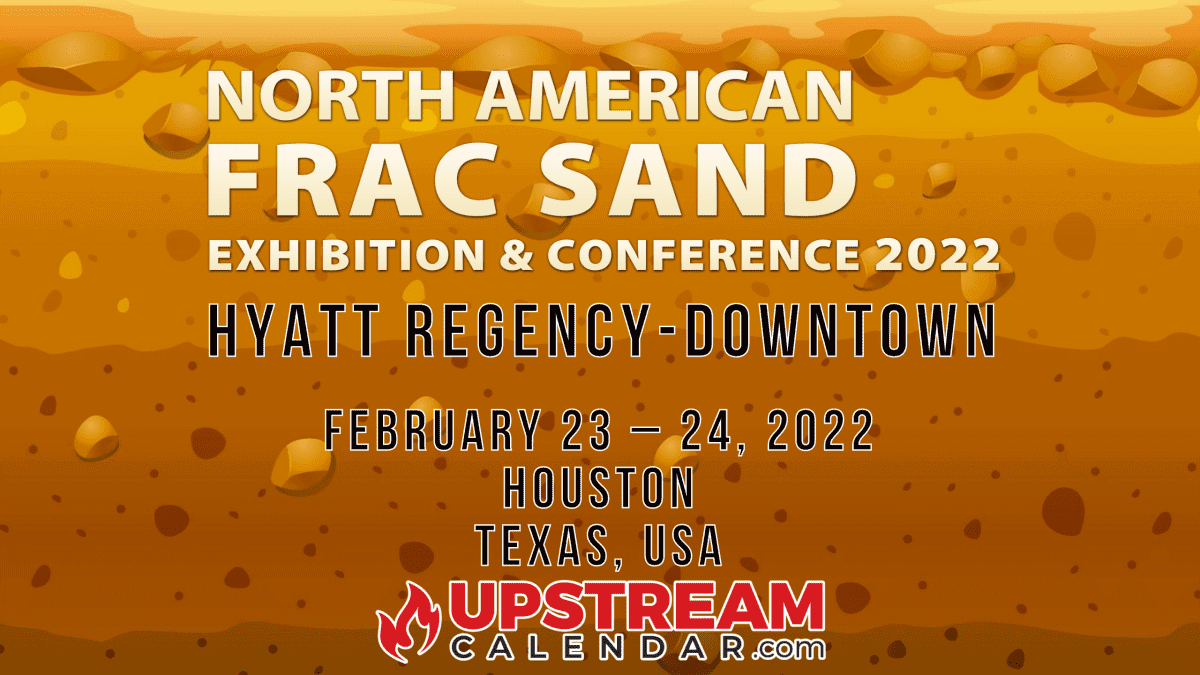 Register Now for the 2022 North American Frac Sand Conference Feb 23,24 – Houston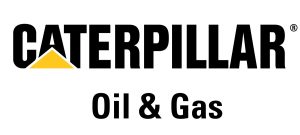 Bringing together frac sand buyers, sellers, and service companies
The frac sand industry is adjusting to the current market as oil and gas operations stabilize across the continent. For the year ahead, how will the current environment impact the market for proppants? Will the negative impact be absorbed by a rise in the volume of frac sand being used per well? The supply chain is under pressure to adopt cost-cutting strategies and navigating through the market has become increasingly complex.
In addition to market constraints, logistics and transportation companies need to find practical solutions for responding to a low-price regime. The existing US and Canadian transportation networks need to focus on efficiencies in order to economically serve a market looking to cut costs. The overall market supply and logistical challenges are leading to market tightness and price volatilities, which are further aggravated by the added pressures on existing railroad facilities and overall shortages in storage capacity; furthermore, adverse weather related events only exacerbate the situation due to the lack of sufficient in-play storage facilities.
The objective of the North American Frac Sand 2022 conference will be to bring the frac sand supply chain industry together to evaluate solutions for overcoming the current market and logistical challenges of supplying frac sand to well sites.
Agenda:
0830 – 0930 REGISTRATION AND MORNING REFRESHMENTS
0930 – 0940 OPENING ADDRESS
SESSION 01 THE ECONOMIC FUNDAMENTALS IN TODAY'S OIL PRICE MARKET
How is the current oil price environment effecting the market for ceramic proppants?
Key indicators show a more intense use of frac sand in new wells across the Eagle Ford and other shale plays
Is an increase in the volume of proppants used
Are imported proppants from China a continued threat to U.S. proppant suppliers?
0940 – 1010 FRAC SAND VOLUME PROJECTIONS
Forward projections and the market over the last 5 years
Looking at the trends in frac sand quality over time as they have changed
Understanding the various mesh size trends of sand used for hydraulic fracturing
1010 – 1040 LOOKING AT FRAC SAND MARKET SUPPLY AND DEMAND FORECASTS
Brief market fundamentals and the high-level, oil & gas landscape
The current state of North American demand and demand drivers
Current, active, and available supply landscape – across North America
General market trends and total size ($$) of current and forecasted market
1040 – 1100 MORNING COFFEE BREAK IN EXHIBIT AREA
SESSION 02 PROPPANT QUALITY AND APPLICATION
An overview of proppant types and looking at which proppants work best and where
Understanding the economics behind proppant specifications and the choices made by end users
What should be looked at when deciding on proppants in terms of the reservoir and the proppant type?
Proppant demand locations from a volume perspective and the major shipping flows across North America
1100 – 1130 TEXAS FRAC SAND: BASIN PROXIMITY, API QUALITY, AND REGIONAL SOURCES
Understanding the reserve quantity estimate calculations
Use of geophysical & geotechnical methods to characterize the frac sand deposits
Economic viability factors for regional sand deposits
1130 – 1200 UNDERSTANDING PROPPANT EMBEDMENT IN CONTEXT OF SHALE MINERALOGY
Review of Proppant embedment mechanisms and relevant minerals in shale from ductile to brittle
Laboratory exploration of Mineralogy, Microstructure, and Geochemistry of shales on Proppant embedment
1200 – 1330 NETWORKING LUNCH & VISIT FRAC SAND EXHIBITION
SESSION 03 PROPPANT HANDLING AND MEETING STANDARDS
Recent and pending crystalline silica regulations from MSHA and OSHA and how they impact the industry
Developing methods to work with communities and regulators to help win over approvals for new projects
New and innovative technologies to help mitigate silica dust pollution during frac sand transportation
1330 – 1400 RESERVED PRESENTATION
1400 – 1430 TRANSPORT & STORAGE ADVANCEMENTS ACROSS RAIL, TRUCK, TRANSLOAD, BARGE, AND SHIP
Improved efficiencies within frac sand transport, handling, and storage
Knowledge gained on material transport and handling within other key industries
Material transport cost reductions – lessons learned
1430 – 1500 AFTERNOON COFFEE BREAK IN EXHIBIT AREA
1500 – 1530 THE CASE FOR SAFE, FLEXIBLE, EFFICIENT CONTRACT MASS EXCAVATION COMPANIES
Lifts the burden of sand suppliers by offloading sand mining and removes burden of people and equipment investments
Added services of MassEx companies are valuable – mine planning, mine management, special project completion, etc.
Allows sand suppliers to focus on core service of providing best in class regional sand to completion companies
Bonus discussion: Operational excellence – Information and data-based intelligence about the frac sand market
1530 – 1600 OPTIMIZING FRAC SAND OPERATIONS WITH DIGITAL AUTOMATION
Transitioning from traditional dry mining to automated dredge mining
Fostering a data driven operation with centralization and visualization
1600 – 1700 NETWORKING DRINKS RECEPTION
DAY 2: THURSDAY, FEBRUARY 24, 2022
0900 – 0930 MORNING REFRESHMENTS
0930 – 0940 OPENING ADDRESS
0940 – 1010 WHY QC?: THE UNFORESEEN CONSEQUENCES OF MINIMAL QC
Effects of turbidity on conductivity/ permeability and recommended testing in the standards
Importance of sizing and how do clusters affect the final product
How proppant turbidity effects fluid performance and additional issues with turbidity
1010 – 1040 LNG AS VIRTUAL PIPELINE FUEL FEED TO SAND MINE
Understanding the use of LNG for sand drying, power generation, and current market trends for natural gas & LNG
Addressing winter weather impact on fuel supplies and considerations for sand miners for avoiding weather disruptions
Looking at the update on oil and gas activity in the Eagle Ford, Haynesville, and Permian Basin
1040 – 1100 MORNING COFFEE BREAK IN EXHIBIT AREA
1100 – 1130 WORKPLACE REGULATION OF RESPIRABLE CRYSTALLINE SILICA
Reopening of the OSHA and MSHA silica rules and implications for those involved in the industry
OSHA is reopening its 2016 silica rule to make changes to requirements impacting the fracking industry
Regulatory changes and enforcement practices, including updates to OSHA's silica NEP, and best practices for compliance
1130 – 1200 EXPLOR SILICA: A WORLD-CLASS SILICA RESOURCE
An introduction to this amazing property on the shores of Great Slave Lake
We will review the journey from discovery to the present day
1200 – 1330 NETWORKING LUNCH & RAFFLE DRAW
Follow UpstreamCalendar.com for upcoming industry events. Upstream Calendar was created to help the industry to synchronize by providing a free lookahead for KEY industry events across the country. We focus on non-profit support, community, and industry specific 2022 Oil and Gas trade shows and conferences for Upstream, Subsea, Offshore, Downhole, Cementing, Completions, Fracking, Pumping, MUD, etc. We are FROM Upstream, FOR Upstream and believe in Networking With A Purpose.
Email Ops@MidstreamCalendar.com to get involved.
2022 Oil and Gas Events Houston
2022 Oil and Gas Events Texas
2022 Oil and Gas Event Frac Sand
If you are wondering when the 2023 North American Frac Sand Conference will be, then look no further. It will be: The 2023 North American Frac Sand Exhibition and Conference will be February 21-22 at South Shore Harbour Resort,
Texas, USA
Register Now for the 2023 North American Frac Sand Exhibition & Conference Feb 21, 22 – Houston