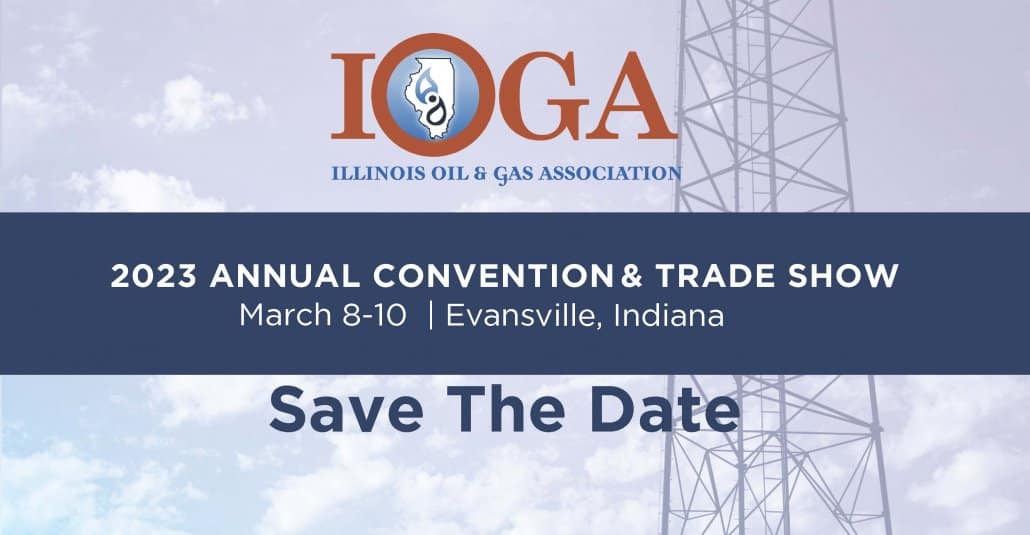 Register for the IOGA Annual Convention (Illinois Oil and Gas Association) March 8-10 – Illinois
Registration | Continental Breakfast
Location:  Ballroom Foyer
Pre-Convention Workshop: Carbon Sequestration
Presented by:  Battelle Carbon Services
Moderated by: Stephanie Storckman, Podolsky Oil Company
CCUS What it is and Why it Matters to You
Welcome/Setting the Stage
Overview of the Battelle Carbon Services/Energy Resilience Group and the MRCI
Networking/Refreshment break
Technical Talk – Crossover Technologies – Conventional Wells and CCUS? Water Injection Operations and CCUS?
IOGA Exhibitor Check-in and Setup
Location:  Exhibit Hall A
Illinois Infrastructure and CCUSOR Case Study, Illinois Basin CCUS Operations
Overview / Update Illinois Basin CarbonSAFE
Networking/Refreshment break
Data gathering and Analysis in the Illinois Basin and How You Can HelpOR Case Study, Illinois Basin CCUS Operations
Conclusion/Survey
Registration | Buffet Breakfast | Exhibit Hall Open
Industry & Public Relations
IOGA Annual Membership Meeting & IOGA Board of Directors Meeting
Buffet Lunch with Exhibitors
Presenter: Matthew McArthy, McArthy Law & Dan Reitz, Reitz Consulting
Methane, War, Climate & the Independent
Presenter: Ed Cross, KIOGA President
Presenter: Stephanie Storckman, Podolsky Oil Company
Automation in Illinois Basin Operations
Presenter: Malcolm Booth, CountryMark
Reservoir Characterization, Trenton Lime
Presenter: Bill Bandy, Pioneer Oil Company
Cocktail Reception with Exhibitors
Recognition & Awards Banquet
Registration | Continental Breakfast | Exhibit Hall Open
Presenter: Dr. Amber Krummel, Revelant
Presenter: Dr. Paul McColgan, McColgan Seismic Interpretation Services
Unlocking Hidden Oil Reserves with HMPA: A Revolution in Hydrocarbon Detection
Presenter: Gary Hainke, AIM, LLC
Follow UpstreamCalendar.com for upcoming industry events. Upstream Calendar was created to help the industry to synchronize by providing a free lookahead for KEY industry events across the country. We focus on non-profit support, community, and industry specific 2023 Oil and Gas trade shows and conferences for Upstream, Subsea, Offshore, Downhole, Cementing, Completions, Fracking, Pumping, MUD, etc. We are FROM Upstream, FOR Upstream and believe in Networking With A Purpose.
Email Efrain@AllstreamEP.com to get involved.
2023 Oil and Gas Events Illinois
2023 Oil and Gas Executive Conferences
2023 Oil and Gas Conferences