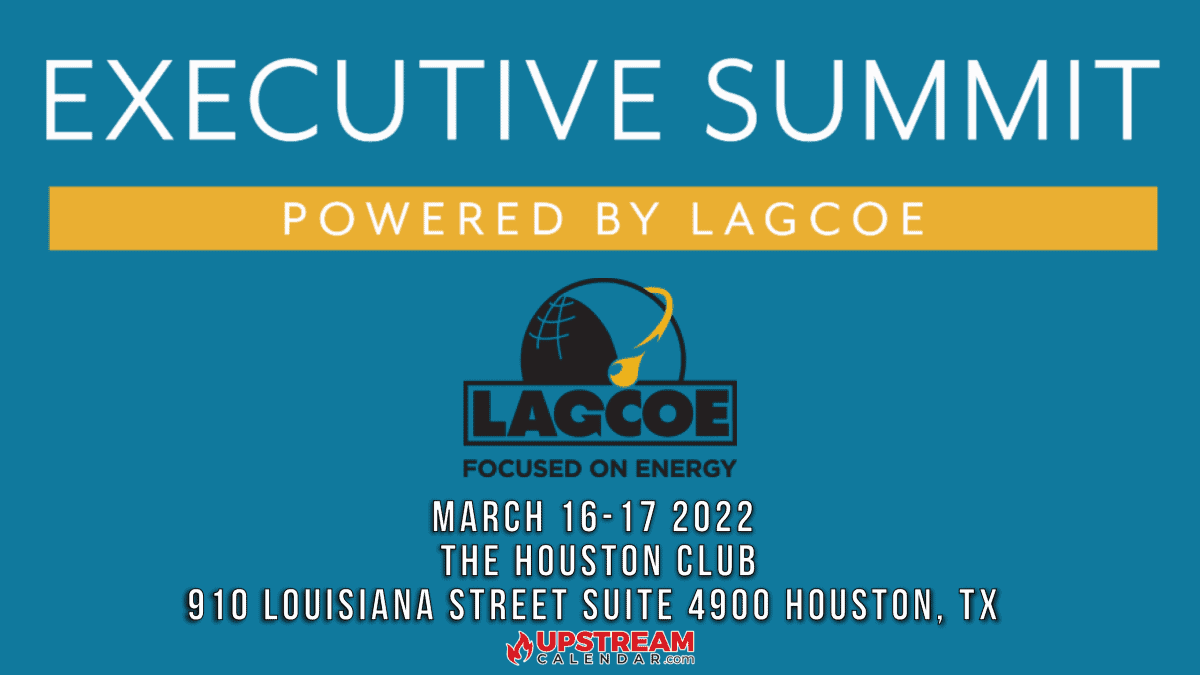 2022 Executive Summit powered by LAGCOE – Houston March 16, 17th
This Event Reminder is Sponsored by: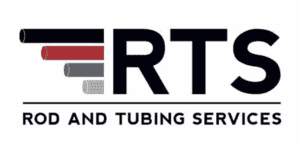 2022 Executive Summit powered by LAGCOE
We are pleased to announce the first Executive Summit powered by LAGCOE to be held on Wednesday & Thursday, March 16-17, 2022 at the Houston Club in Houston, TX. The event is designed to be an innovative, C-Suite event that will help shape the future of global energy. Join us and network while hearing from world-renowned speakers.
Agenda:
DAY 1
MARCH 16
1:00 PM
–
2:30 PM

WELCOME & OPENING KEYNOTE

Exponential Organizations and Disruption

Ramez Naam

DIGITAL PIONEER & AUTHOR

2:45 PM
–
4:00 PM

CULTURE OF IMPROVEMENT:

Practical Lessons for Improving Business Processes

Dr. John Carrier

MIT PROFESSOR

4:15 PM
–
5:15 PM

Roger Jenkins

CEO OF MURPHY OIL

5:30 PM
–
7:00 PM

FROM PUMPING WELLS TO WINNING THE PGA CHAMPIONSHIP

Hal Sutton

HALL OF FAME PGA GOLF PROFESSIONAL
DAY 2
MARCH 17
8:30 AM
–
9:45 AM

SYNERGIES BETWEEN OIL & GAS AND GEOTHERMAL

Bob Pilko

BLADE ENERGY
STRATEGIC DIRECTOR

10:00 AM
–
11:00 AM

HOW DOES THE PUSH FOR RENEWABLES IMPACT OIL & GAS

Ajit Menon

BAKER HUGHES
GEOTHERMAL LEADER

11:15 AM
–
12:45 PM

THE BLOCK CHAIN

The new cornerstone for Digital Security and Business Interruption

Clark Thompson

SWIVEL FINANCE
STRATEGY & BUSINESS DEVELOPMENT LEAD
Follow UpstreamCalendar.com for upcoming industry events. Upstream Calendar was created to help the industry to synchronize by providing a free lookahead for KEY industry events across the country. We focus on non-profit support, community, and industry specific 2022 Oil and Gas trade shows and conferences for Upstream, Subsea, Offshore, Downhole, Cementing, Completions, Fracking, Pumping, MUD, etc. We are FROM Upstream, FOR Upstream and believe in Networking With A Purpose.
Email Ops@MidstreamCalendar.com to get involved.
2022 Oil and Gas Events Houston
2022 Oil and Gas Events Texas
2022 Oil and Gas Executive Conferences