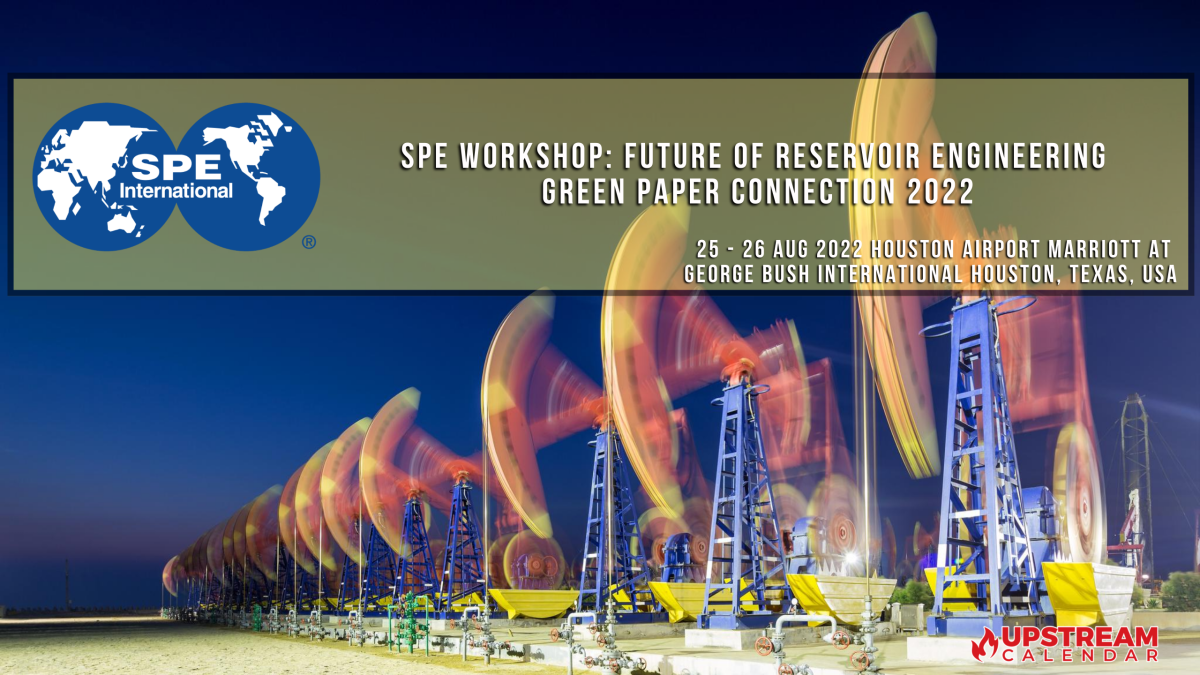 SPE Workshop: Future of Reservoir Engineering — Green Paper Connection 2022 – Aug 25, 26
This Event Reminder is Sponsored by:

The three components that will shape the future of the petroleum engineers and specifically, the reservoir discipline are increased demand for hydrocarbon over the next 30 years, the 4th industrial revolution, and the energy transition. 
All the reservoir sub-disciplines need to focus in increasing the production & recovery of both conventional & unconventional reservoirs.  In addition, we can explore how to transfer petroleum reservoir technology to manage CO2 & H2 storage, & geothermal energy. We need to use advances in geomechanics and address issues such as the integration of data at different scales, the connection of multi-porosity fractal and sub-diffusion approaches with static-dynamic models, coupling processes at various time/length scales, upscaling methods to relate molecular- & pore-scale physics to core and reservoir scales.
25 – 26 Aug 2022 Houston Airport Marriott at George Bush International Houston, Texas, USA
Follow UpstreamCalendar.com for upcoming industry events. Upstream Calendar was created to help the industry to synchronize by providing a free lookahead for KEY industry events across the country. We are the original energy calendar and focus on non-profit support, community, and industry specific 2022 Oil and Gas trade shows and conferences for Upstream, Subsea, Offshore, Downhole, Cementing, Completions, Fracking, Pumping, MUD, etc. We are FROM Upstream, FOR Upstream and believe in Networking With A Purpose. We are a global network of oil and gas professionals that bring all streams of energy together.
Email Ops@MidstreamCalendar.com to get involved.
2022 Oil and Gas Events