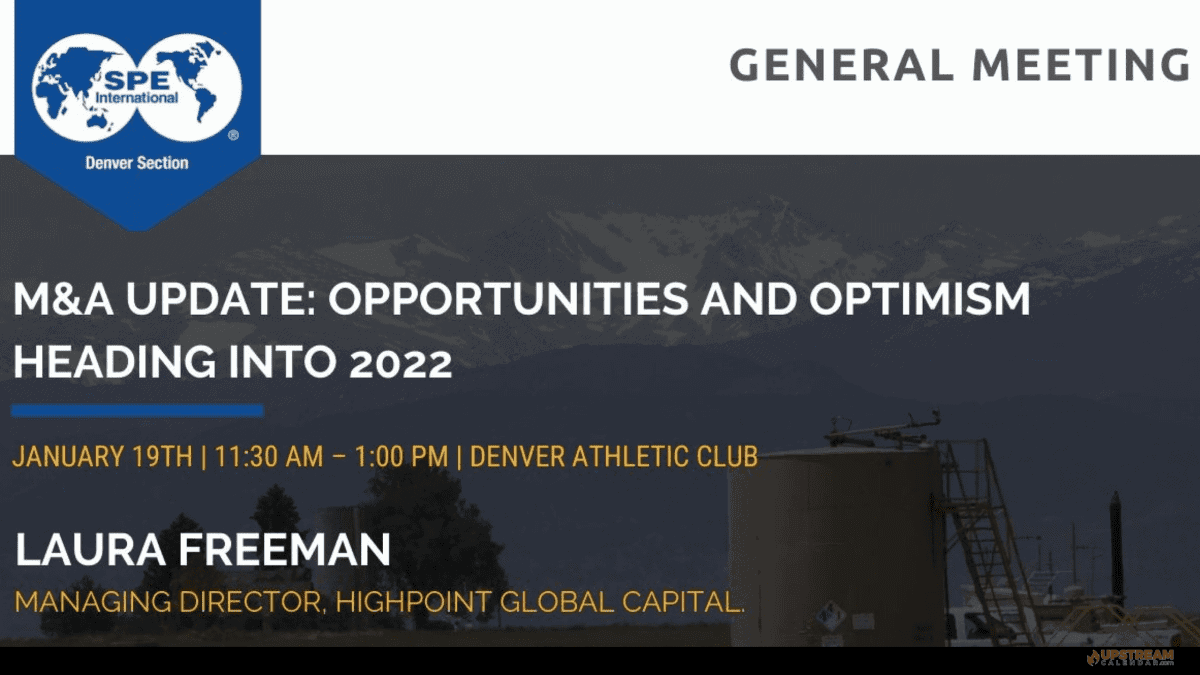 SPE GENERAL MEETING | M&A update: Opportunities and Optimism Heading into 2022 – Jan 19th – Denver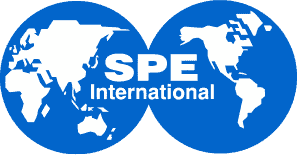 Speaker: Laura Freeman, Managing Director, Highpoint Global Capital
Abstract:
You don't have to look far to see a pretty dismal state of affairs in Oil and Gas M&A:
Quarterly deal activity in number of transactions has collapsed by almost 90% from early 2017
Public markets are getting hammered with Energy reported as the worst performing sector in the S&P 500 this year
Public debt is in a major contraction with high-yield energy companies selling only about half the amount of corporate debt as they had at this time last year
Private equity has largely dried up and many PE backers are stuck without exits and now looking to consolidate portfolio companies and even change mandates
The wave of Consolidation that many predicted has never really taken off and the market reaction to the Oxy Anadarko deal has been a very clear message to would-be buyers with the seller's stock going up from about $40 to $70 per share while the buyer went almost the opposite tanking from about $70 to $40 per share.
Bankruptcy filings have had a large in both number and value since 2015 – with Oil and Gas bankruptcies leading 2019 filings vs other industries
Ms. Freeman will address the current state of M&A with an overview of activity and trends in several major US areas.  Specific topics will include changes in valuation metrics and the underlying valuation drivers from an asset and reserves perspective.  She will discuss the buyer-seller gap that has widened to the point of gridlock with specific examples of how well performance and resulting cash flows are driving the gap.
Bio:
Laura Freeman is a Managing Director at Highpoint Global Capital.  She has been an integral part of over $2 billion in acquisitions and divestitures including the high-profile acquisition of all of Hunt Oil Company's Permian Basin Assets in 2021.  Laura specializes in technical valuation, financing, and navigating the complexities of deal-making.
Laura has a Master's in Petroleum Engineering, an MBA, and a bachelor's degree in Physics.  She has been featured as an expert on M&A, finance, and Reservoir Engineering for various magazines, industry events, and online publications including Oil and Gas Financial Journal, Society of Petroleum Engineers (SPE), American Association of Petroleum Geologists (AAPG), and Journal of Petroleum Technology (JPT).
Follow UpstreamCalendar.com for upcoming industry events. Upstream Calendar was created to help the industry to synchronize by providing a free lookahead for KEY industry events across the country. We focus on non-profit support, community, and industry specific 2022 Oil and Gas trade shows and conferences for Upstream, Subsea, Offshore, Downhole, Cementing, Completions, Fracking, Pumping, MUD, etc. We are FROM Upstream, FOR Upstream and believe in Networking With A Purpose.
Email Ops@MidstreamCalendar.com to get involved.
2022 Oil and Gas Events Houston
2022 Oil and Gas Events Texas
2022 Oil and Gas Executive Conferences