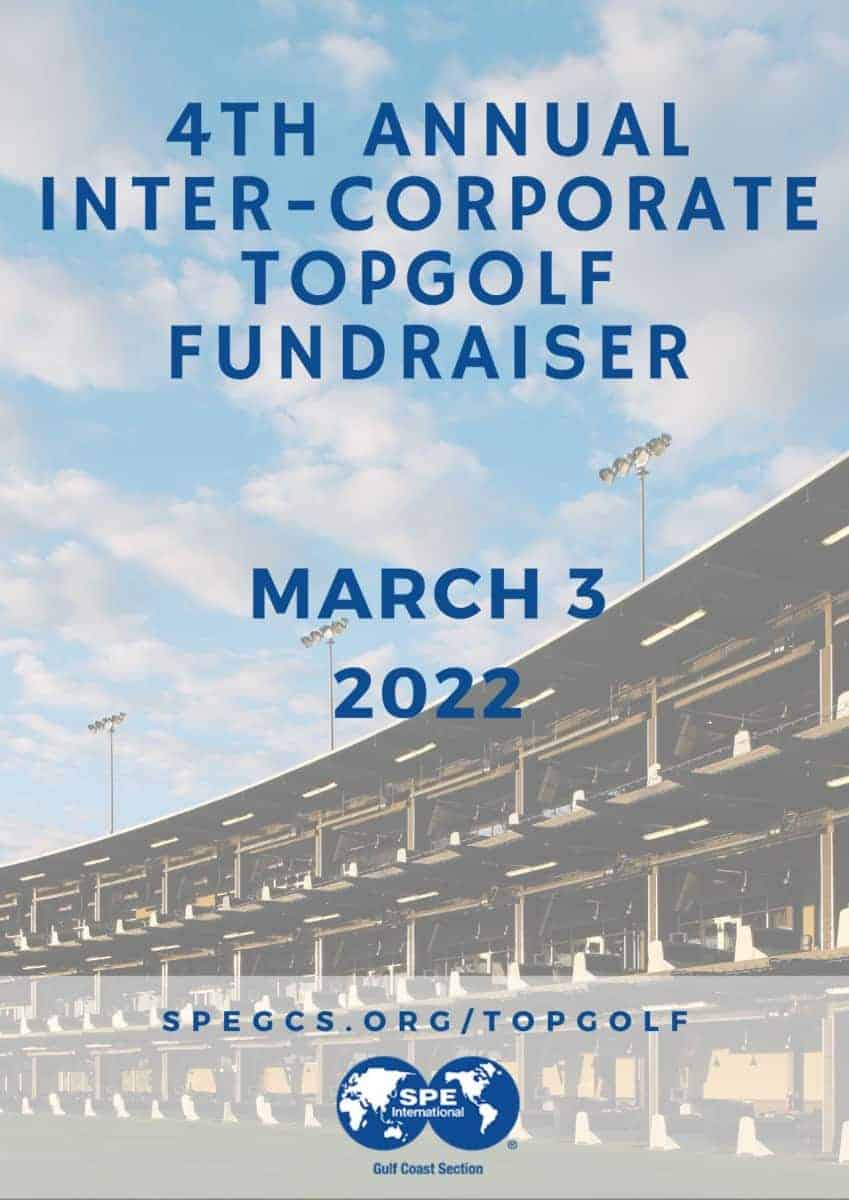 4th Annual SPE-GCS TopGolf 2022 – Hosted by SPE Young Professionals TopGolf Fund Raiser March 3rd – Houston
This Event Reminder is Sponsored by: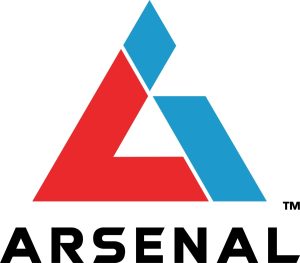 Let's make it a tradition! Join us for the 4th annual SPE GCS Inter-Corporate TopGolf Tournament and Networking Event on Thursday, March 3rd, 2022 from 6 to 9 PM.
Meet and network with 100+ oil & gas professionals from all disciplines and all experience levels while enjoying food, drinks, and playing in our TopGolf tournament.  Sponsors will be recognized and prizes will be awarded at a special reception following the tournament! The best part – You don't need any prior experience with Golf or TopGolf!

It is our commitment to play safely! This event will follow all state and local guidelines.
How it works:
Each team has 3 members. We'll begin with registration, networking with dinner and drinks, and some free-play. Following that, TopGolf ambassadors will start with the tournament instructions and coordinate scores. Finally, we'll conclude by awarding cash prizes and recognizing our great sponsors during a ceremony.
Don't have teammates? You can register as an individual, and we will pair you up with 2 other industry folks!
You can also opt-out of the tournament and just enjoy the networking sessions at the reception hall and on the roof top terrace – just register as "Spectator"!
Please be informed that due to contract commitments, registration for this event is non-refundable. However, if you are unable to attend, please e-mail us in advance and we will be happy to transfer your ticket to someone else per your request.
Follow UpstreamCalendar.com for upcoming industry events. Upstream Calendar was created to help the industry to synchronize by providing a free lookahead for KEY industry events across the country. We focus on non-profit support, community, and industry specific 2022 Oil and Gas trade shows and conferences for Upstream, Subsea, Offshore, Downhole, Cementing, Completions, Fracking, Pumping, MUD, etc. We are FROM Upstream, FOR Upstream and believe in Networking With A Purpose.
Email Ops@MidstreamCalendar.com to get involved.
2022 Oil and Gas Events Houston
2022 Oil and Gas Events Texas
2022 Oil and Gas Executive Conferences
Individual Registration (Early Bird)

$75.00

(ends 02/15/2022)

Registration (No Discount)

$85.00

(ends 03/01/2022)

Team Registration (Early Bird) (for a team of 3)

$195.00

(ends 02/15/2022)

Team Registration (No Discount) (for a team of 3)

$205.00

(ends 03/01/2022)

Networking (No Tournament)

$45.00

(ends 03/01/2022)
Top Golf