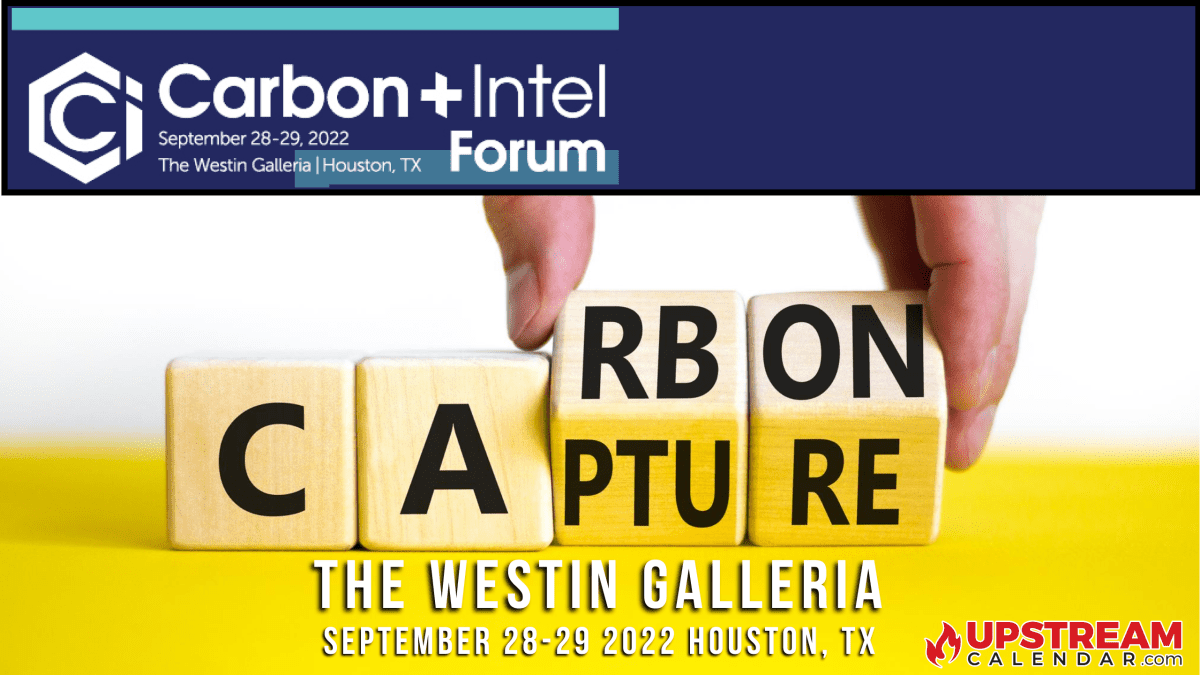 Register Now for the Carbon + Intel Forum Sept 28, 29 by Gulf Energy- Houston
This Event Reminder is Sponsored by:

Large-scale deployment of carbon capture is essential if we are to achieve the economywide decarbonization necessary to meet midcentury climate goals.  Much of our progress will depend on increased innovation and will require ingenuity and resiliency to address challenges.
Carbon Intel Forum will feature information from the largest and most innovative players in global CCUS, with a special focus on applied and emerging CCUS and carbon reduction technologies required to achieve net-zero.
Who should attend? Carbon Intel Forum is for all industry professionals involved in reducing or eliminating carbon in operations, attending Carbon Intel Forum will provide the practical technologies and information needed to scale-up low-cost, low-carbon solutions for the world.
Follow UpstreamCalendar.com for upcoming industry events. Upstream Calendar was created to help the industry to synchronize by providing a free lookahead for KEY industry events across the country. We are the original energy calendar and focus on non-profit support, community, and industry specific 2022 Oil and Gas trade shows and conferences for Upstream, Subsea, Offshore, Downhole, Cementing, Completions, Fracking, Pumping, MUD, etc. We are FROM Upstream, FOR Upstream and believe in Networking With A Purpose. We are a global network of oil and gas professionals that bring all streams of energy together. Follow us for upcoming oil and gas events.
Email efrain@allstreamep.com to get involved.