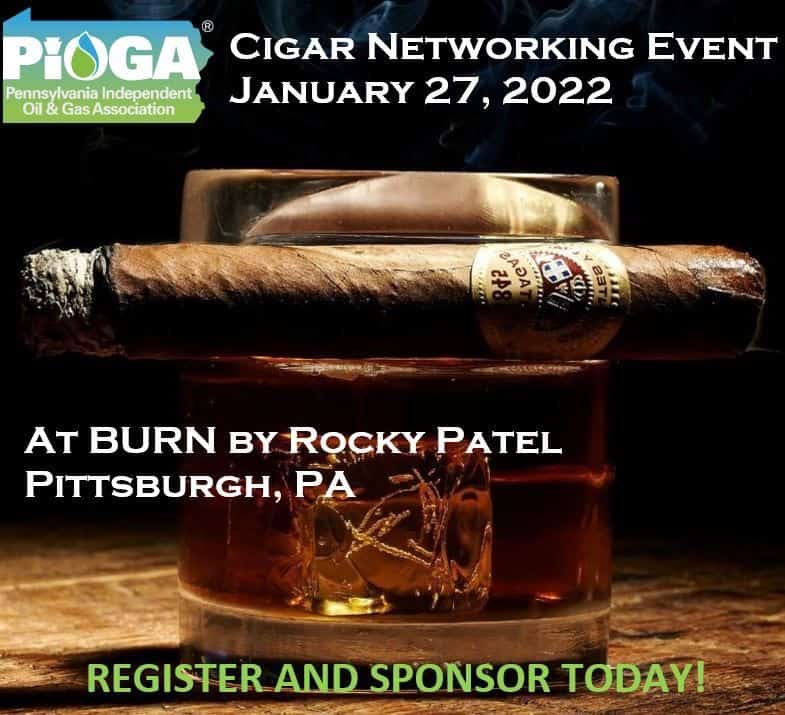 PIOGA Cigar Networking 1/27 – Pittsburgh
This Event Reminder is Sponsored by: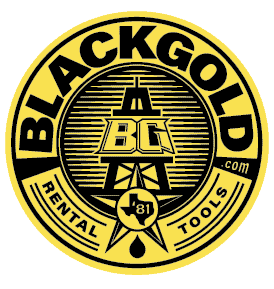 JOIN PIOGA for their first Cigar Networking event of the New Year!
THURSDAY, JANUARY 27, 2022
6:00 pm – 9:00 pmThe Pennsylvania Independent Oil Gas Association (PIOGA) represents nearly 400 members, including oil and natural gas producers, drilling contractors, service companies, manufacturers, distributors, professional firms and consultants, pipelines, end users, royalty owners, and others with interests in the success of Pennsylvania's oil and gas industry. PIOGA member companies drill and operate the majority of the state's crude oil and natural gas wells, including those targeting the Marcellus and Utica Shale.
Pennsylvania is blessed with abundant energy resources, particularly clean-burning natural gas. We recognize the importance of delivering this gas to markets in need of affordable and reliable supplies and developing new and expanded markets for our products. We seek to create solutions for producers and consequently all other members by working with Pennsylvania's manufacturing and economic development teams to create a robust energy state with increased workforce opportunities. PIOGA staff and committees actively work closely with pipelines, utilities and end users as well as those developing cutting-edge products and services that revolve around natural gas use. PIOGA staff also works with educators to increase students' knowledge of energy issues that impact current and future generations of Pennsylvanians.
PIOGA is a member-driven organization that serves as a clearinghouse for our members' awareness of issues impacting their businesses. Through PIOGA communications, newsletters, e-mails and meetings, the industry becomes aware of proposed changes in regulations early enough to engage the government agencies promoting these changes before they become "carved in stone." PIOGA staff and committees work with regulators to achieve workable solutions to problems. PIOGA works to inform lawmakers and help develop legislation that is hopefully more meaningful and less onerous for our industry. When necessary, PIOGA engages in litigation to achieve our goals.
Follow UpstreamCalendar.com for upcoming industry events. Upstream Calendar was created to help the industry to synchronize by providing a free lookahead for KEY industry events across the country. We focus on non-profit support, community, and industry specific 2022 Oil and Gas trade shows and conferences for Upstream, Subsea, Offshore, Downhole, Cementing, Completions, Fracking, Pumping, MUD, etc. We are FROM Upstream, FOR Upstream and believe in Networking With A Purpose.
Email Ops@MidstreamCalendar.com to get involved.
2022 Oil and Gas Events Houston
2022 Oil and Gas Events Texas
2022 Oil and Gas Executive Conferences