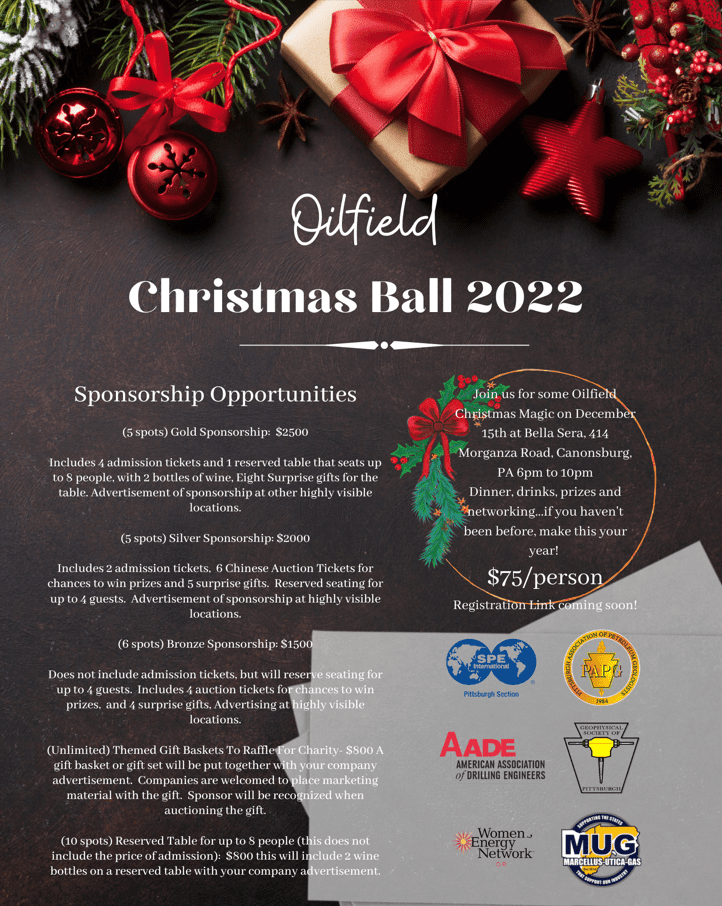 Register NOW for the Oilfield Christmas Ball Dec 15 – Canonsburg, PA
This Event Reminder is Sponsored by: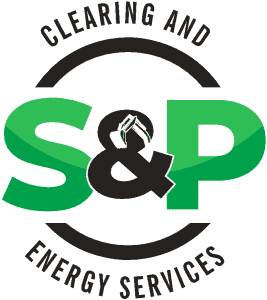 This is a joint AADE, GSP, PAPG, SPE, WEN, and MUG event, so attendance is limited. Make sure to buy your admission ticket(s) before this event is sold out!
If you are thinking about being a sponsor at the Oilfield Christmas Ball this year, there are still opportunities available! Unfortunately our Gold Sponsorships have completely sold out, but we still have Silver and Bronze sponsorships available. Please see the flyer for more information.
Another great way to support this joint event and the local community? Consider sponsoring a gift basket to raffle! A themed basket will be put together for you with any marketing materials your company would like to include. Proceeds go to charity, including the Greater Washington County Food Bank.
Screenshot_20221116_110912.png
The Greater Washington County Food Bank's mission is "To form lasting solutions to hunger insecurity through effective food distribution systems; to educate and empower the needy in seeking positive lifestyle changes; and, to create awareness through individual and community partnerships." Your sponsorships can help the organization purchase food to be distributed to the local community! To learn more about the Greater Washington County Food bank click here!
The Oilfield Christmas Ball will start at 6PM at Bella Sera on December 15, 2022.
Location: Bella Sera, 414 Morganza Road, Canonsburg, Pa, 15317
Attire: Semi-Formal
We look forward to seeing you there!
Follow UpstreamCalendar.com for upcoming industry events. Upstream Calendar was created to help the industry to synchronize by providing a free lookahead for KEY industry events across the country. We focus on non-profit support, community, and industry specific 2022 Oil and Gas trade shows and conferences for Upstream, Subsea, Offshore, Downhole, Cementing, Completions, Fracking, Pumping, MUD, etc. We are FROM Upstream, FOR Upstream and believe in Networking With A Purpose. We put all streams of energy together as the original Energy Calendar. This event is at NRG and for a full list of NRG Events Calendar follow us on our other pages. Midstream Calendar, Downstream Calendar and this one Upstream Calendar. The Energy Calendar official – sharing All Streams of Energy. Allstream Energy Partners.
2023 Oil and Gas Events