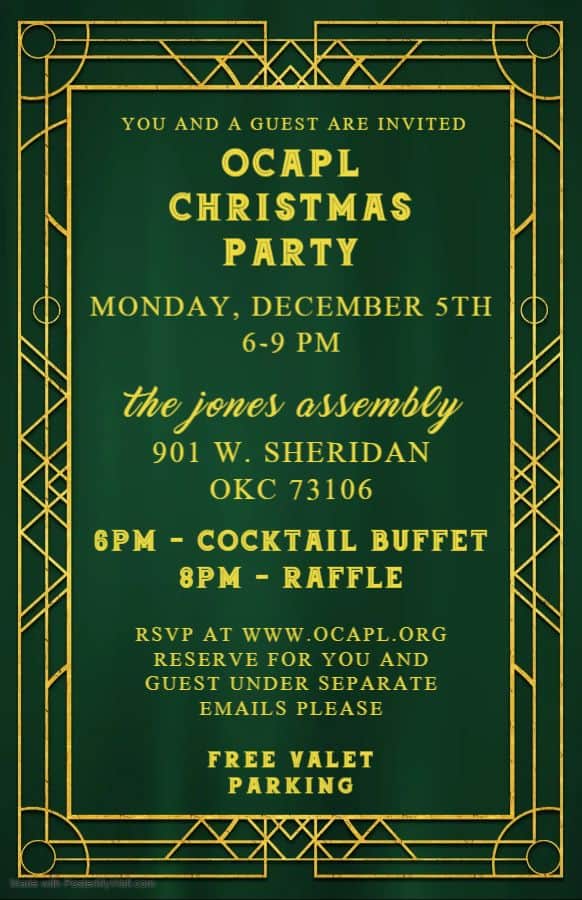 Register Now for the OCAPL (Oklahoma City Association of Professional Landmen) Dec 5th – OKC
This Event Reminder is Sponsored by: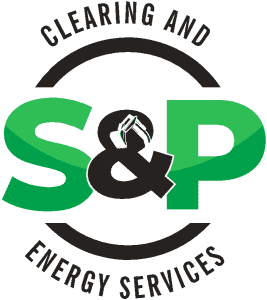 OCAPL (Oklahoma City Association of Professional Landmen) Community Affairs Committee is still seeking sponsorships for the 2022 Christmas Raffle to be held at the CHRISTMAS PARTY on December 5th at The Jones Assembly! The time is closing in for Sponsorships with the deadline of December 2nd. See the list below of the generous sponsors that have already committed. Raffle Beneficiaries include YMCA of Greater Oklahoma City, Cavett Kids Foundation and Folds of Honor.
GREENHEAD ENERGY, LLC – THE TITLE LAW GROUP, PLLC – Dudley Land Company – Haggard Land Company – Ball Morse Lowe PLLC – SAINTS ENERGY, LLC – Blue River Resources, LLC – Apollo Exploration, LLC – Continental Land Resources, LLC – Gateway Land Services, LLC – Devon Energy – Jackfork Land, Inc – Lowry Land Co., Inc. – Osage Oil and Gas Properties – Ovintiv – Ventana Exploration and Production LLC – WILLIAMS LAND AND GAS, INC.
We are also offering a benefit to anyone purchasing $100 or more in raffle tickets for the Christmas Party Charity Raffle. If you are purchasing at least $100, you may pre-order tickets and we will fill out the tickets for you! You can pay for your tickets in advance with a check, cash or credit card.
Should you be interested in donating please complete the SPONSOR FORM below and email to one of the email addresses below at your earliest convenience.
Please contact Jordan Volino (jordan.volino@eightynine.energy) or Michael Brock (michael@jackforkland.com) on or before December 2nd if you wish to pre-order tickets.
Follow UpstreamCalendar.com for upcoming industry events. Upstream Calendar was created to help the industry to synchronize by providing a free lookahead for KEY industry events across the country. We focus on non-profit support, community, and industry specific trade shows and conferences for Upstream, Subsea, Offshore, Downhole, Cementing, Completions, Fracking, Pumping, MUD, etc. We are FROM Upstream, FOR Upstream and believe in Networking With A Purpose.