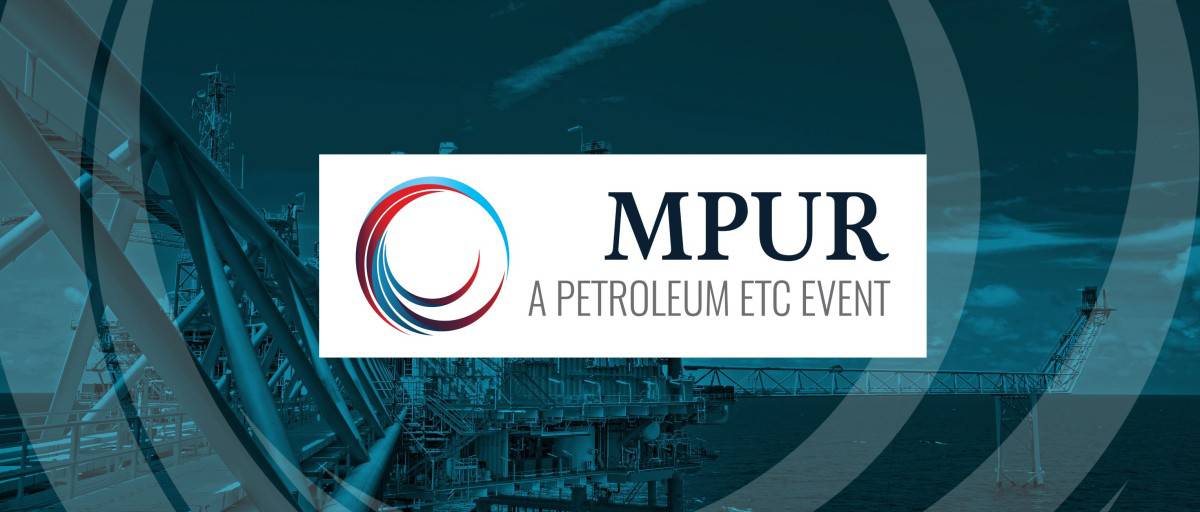 Multiphase Pump User Roundtable Sept 15th – Houston
Multiphase Pump User-Roundtable Executive Overview
The Multiphase Pump User Roundtable (MPUR). Houston's oil and gas industry first ever Multiphase Pumping End-User Roundtable started in 1999, operators over 23 years ago developed the formula to the most important roundtable discussion, solution to your company's operational needs. We tracked the growth of MPUR over the past 22 years and our archives will not be found anywhere else, that's what keeps our members returning year after year, they hear it first at MPUR. At Petroleum ETC, our mission is to connect industry leaders, foster discussion about emerging technologies, promote innovation and breaking news projects to advance petroleum technologies. It gives operators and manufacturers the opportunity to meet in an informal setting to explore the latest advancements and most exciting applications of this rapidly maturing technology. Production companies want to know how to "differentiate the pumps", comparisons of other pumping technology touches on key drivers for the success of Deepwater developments, onshore facilities, emission reduction, digitalization, and challenges with integration to existing developments. At the core, MPUR focuses on multiphase pumping however, the emphasis is on case histories given by End-Users providing direct value for the operator needing to learn best practices and lessons learned! At MPUR, we truly believe in the importance of multiphase technology and encourage you to support its advancement.
MPUR Theme: Collaborating to Accelerate Learning and Adoption
Pumping has stood the test of time providing value to the international oil and gas industry. Our industry's market for Improved Oil Recovery (IOR), Artificial Lift and Multiphase Fluid Transport is growing with pumping continuing to lead the way. With multiphase pumping applications increasing, both offshore and onshore, the MPUR highlights both lessons learned and key emerging technology developments.  MPUR was created to foster interaction and the exchange of experiences between end-users of multiphase pumping.  A value takeaway for stakeholders is the transfer of data from end-user to end-user; operations and a sound technological understanding; this can impact your company's bottom line. Topics for the program are: OPEX and CAPEX of multiphase pumping, operations for increasing recoverable reserves, compression to boost production, subsea pumping development, reduce flaring and new research for pumping performance.
Format:
Brief, PowerPoint presentations help speakers set the stage, but it is the extended, interactive discussions that tease out and explore critical issues. The typical attendee has a background in multiphase applications, and a baseline understanding of the specific issues being address in each session. Not only does this interactive format bring the presentation material into better focus, but it also ensures the program content is responsive to the needs of each participant.
• Twin-Screw Multiphase Pumping Applications – Real effects on production, environmental impacts and economics
• Subsea Boosting – Real effects of boosting on EUR, Production, and economics
• New Uses of the Multiphase Pump Technology in Brownfield Applications
• Seafloor Wet-Gas Compression
• Multiphase Gas Separation
• ESP Technologies for Gas-Handling and Improved Reliability
• Onshore Twin-Screw Pump Applications (middle East and Africa)
• Transportation of liquids
• Barrier Fluid System Solutions
• Commissions & Standardization
• Facilities Onshore/Offshore applications
• Testing on Long Subsea Tiebacks (step out systems)
• Subsea seawater treatment and injection – targeting the type of pumps
• Downhole monitoring for artificial lift dual lift applications with multiphase pumps
AGENDA
Multiphase Pump User Roundtable (MPUR) – Sept. 15, 2022
8:30 AM Registration & Breakfast
9:00 AM Welcome & Introduction to Event (Dr. Stuart L Scott –
Founder & Advisor – PetroleumETC)
9:10 AM Welcome Keynote Presentation
Speaker: Sven Olsen (Leistritz)
Topic: Optimizing Artificial Lift with Multiphase Pumping
9:30 AM Special Presentation
Guest Speaker: Erwin Putra (Chevron)
Topic: Self-Contained Mobile Multiphase Pumping System for Well Unloading
10:00 AM Special Presentation
Guest Speaker: Nikolaus Necker (EagleBurgmann)
Topic: Introduction to Shaft Sealing Technology for Multiphase Pumps
11:00 PM Lunch
11:30 PM Luncheon Presentation
Speaker: Jonah Margulis (AkerSolution)
Topic: Floating Oshore Wind as an Industrial Opportunity
12:00 PM Special Presentation
Guest Speaker: Jeswin Joseph (Equinor)
Topic: Vigdis facility (project, installation, operation, experiences)
12:30 PM Break
12:40 PM Special Presentation
Guest Speaker: Mazlan Dindi (Petronas)
Topic: Value of Multiphase Pumping and Status of Petronas Project
1:10 PM Panel Session – Subsea Boosting Technologies (Chair: TBD ; Co-Chair: TBD)
– F-Subsea JIP (Alex Fugelsang – F-Subsea)
– Product Lubricated Bearings (TBD – Curtiss-Wright and/or TAMU)
– Subsea Compression – TBD
1:45 PM Wrap Up (PetroleumETC)
2:00 PM Reception (with Table-Top Exhibition)
4:30 PM ADJOURN