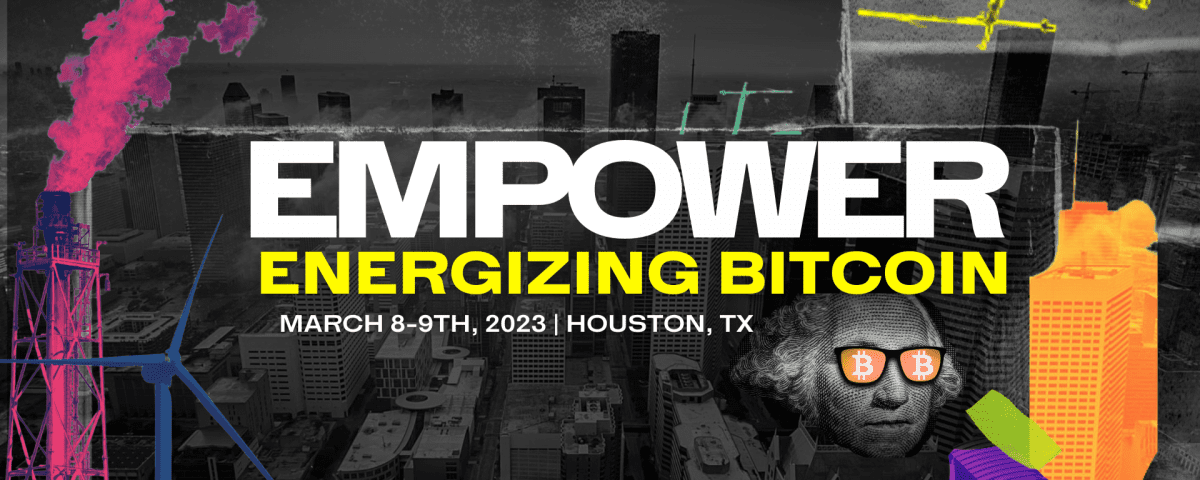 Register Now for- Empower: Energizing Bitcoin MARCH 8-9, 2023 – A Digital Wildcatters Event – Houston
This Event Reminder is Sponsored by:

Bringing Bitcoin Mining to the Energy Capital of the World
Empower is the only bitcoin mining event with a focus on energy — bringing together energy, mining, finance, and other professionals in the city that powers the world. We are getting everyone together at 713 Music Hall, by the Post in Houston, where you will get to learn and network with energy producers, capital groups, miners, and other builders in the space.Bringing Bitcoin Mining to the Energy Capital of the World
Digital Wildcatters are big believers in getting smart people together and allowing collisions to happen — these collisions are the catalyst for ideas, collaboration, and progress. You will have the opportunity to hang out with other like-minded people in a fun environment with live music, networking parties, and free beer.
Bitcoin Mining has the potential to be one of the fastest-growing industries over the next decade. We're bringing in the most forward-thinking names to speak on topics such as natural gas and renewable mining, power generation, venture capital, institutional adoption, regulatory, and more. There will be content tracks that everyone can learn from regardless of background or experience.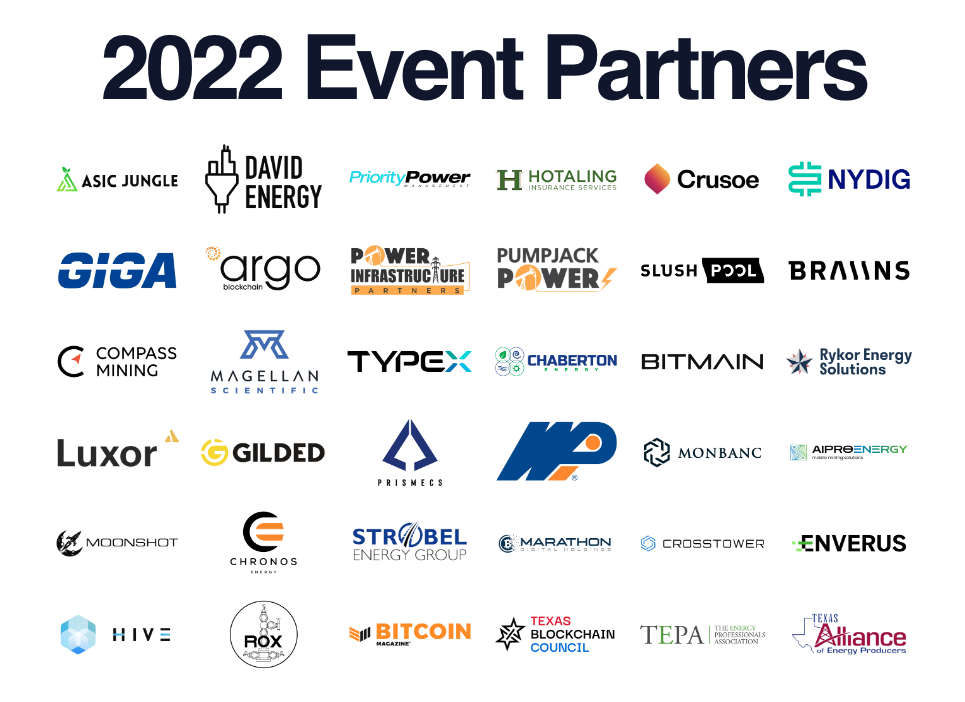 Follow UpstreamCalendar.com for upcoming industry events. Upstream Calendar was created to help the industry to synchronize by providing a free lookahead for KEY industry events across the country. We focus on non-profit support, community, and industry specific 2022 Oil and Gas trade shows and conferences for Upstream, Subsea, Offshore, Downhole, Cementing, Completions, Fracking, Pumping, MUD, etc. We are FROM Upstream, FOR Upstream and believe in Networking With A Purpose. We put all streams of energy together as the original Energy Calendar. This event is at NRG and for a full list of NRG Events Calendar follow us on our other pages. Midstream Calendar, Downstream Calendar and this one Upstream Calendar. The Energy Calendar official – sharing All Streams of Energy. Allstream Energy Partners.
2023 Oil and Gas Events
Email Efrain@AllstreamEP.com to get involved.
2023 Oil and Gas Events Houston
2023 New Energy and Oil and Gas Houston
2023 Oil and Gas Executive Conferences