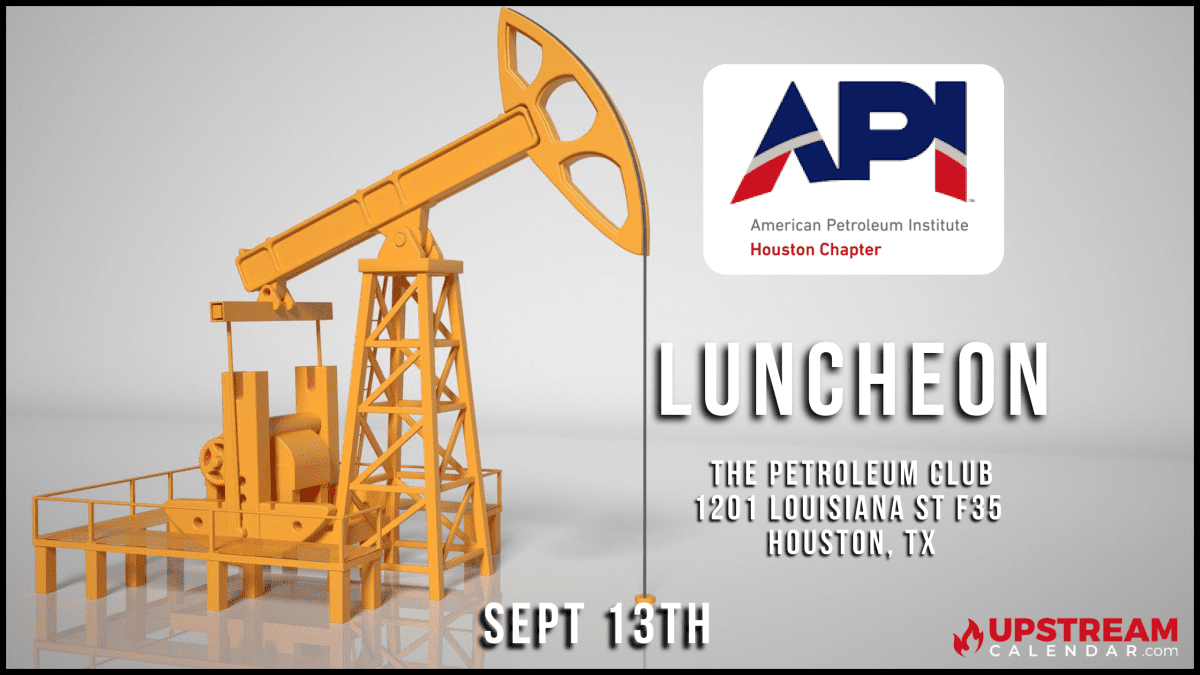 API Houston General Meeting – September 13, 2022
This Event Reminder is Sponsored by:
Hear from Major Operators and SME's about Maximizing Value from Data – Panel Discussion and Livestream
About this event
As data in the Oil & Gas industry rapidly expands, they key to value becomes influenced by speed of processing for insights. Data is being collected in all aspects of the cycle from every corner of the world. This rapid change has spawned new technologies that collect, process, and deliver real-time insights at every location to significantly reduce risk and increase output and margins. HPE along with experts from a major operator will share insights and initiatives around how these new technologies are being used right now. These technologies are coming together to form a new business strategy for the Oil and Gas industry. And it is happening now!
Follow UpstreamCalendar.com for upcoming industry events. Upstream Calendar was created to help the industry to synchronize by providing a free lookahead for KEY industry events across the country. We are the original energy calendar and focus on non-profit support, community, and industry specific 2022 Oil and Gas trade shows and conferences for Upstream, Subsea, Offshore, Downhole, Cementing, Completions, Fracking, Pumping, MUD, etc. We are FROM Upstream, FOR Upstream and believe in Networking With A Purpose. We are a global network of oil and gas professionals that bring all streams of energy together. Follow us for upcoming oil and gas events.
Email efrain@allstreamep.com to get involved.
2022 Oil and Gas Events