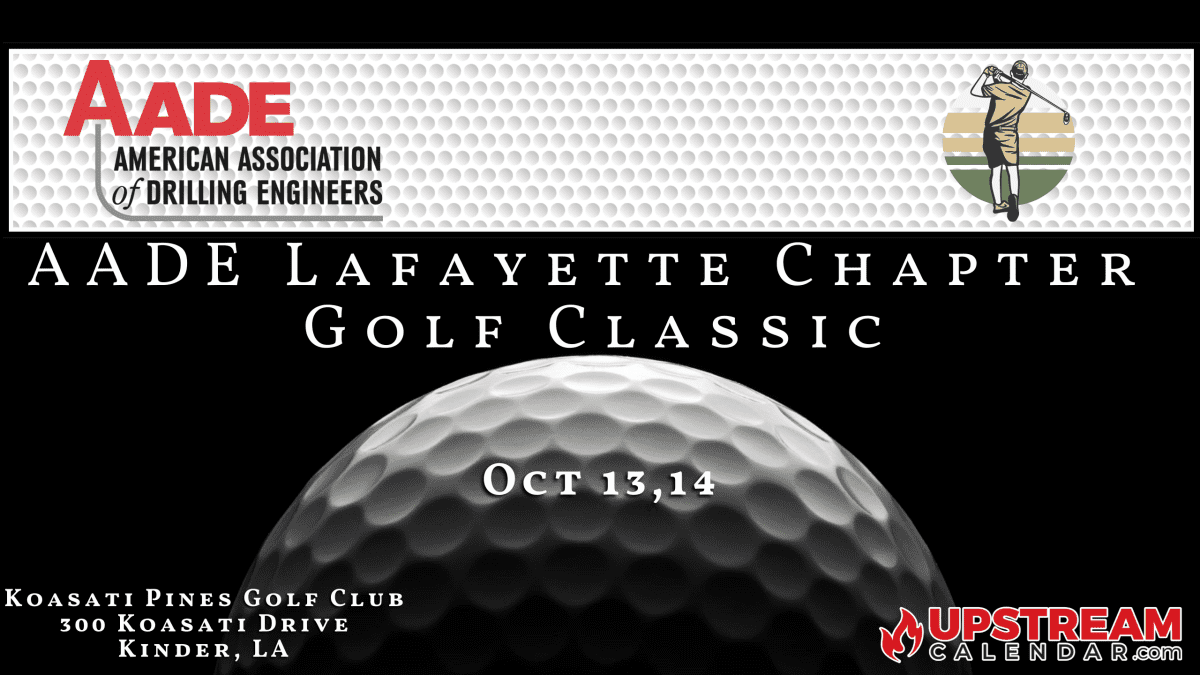 Register Now for the AADE Lafayette Chapter Golf Classic Oct 13, 14th
This Event Reminder is Sponsored by: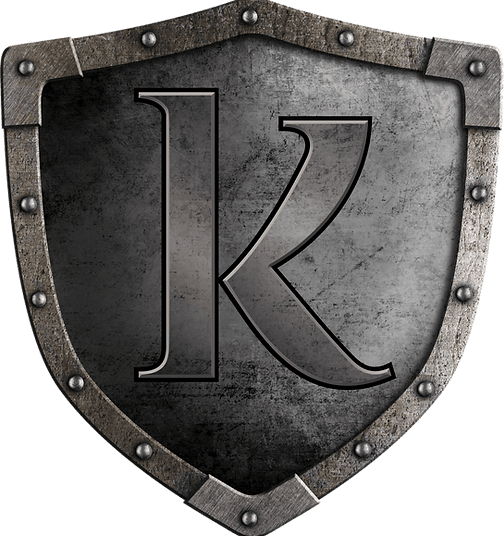 October 13 – 14 Koasati Pines Golf Course for the 3rd Annual AADE Lafayette Chapter Golf Classic
300 Koasati Drive, Kinder LA
On Thursday afternoon and Friday, October 13th – 14th, Koasati Pines Golf Course in Kinder, Louisiana will host the 3rd Annual Lafayette Chapter AADE Golf Tournament.
Thursday Afternoon
We will have a 9-Hole Scramble "Dash for Cash" for anyone that can make it. Entry is $50 cash. Registration starts at 10:30 a.m. and entrants must be signed up by 11:30 am. A partner is not required, and you do not need to be playing in the tournament Friday to participate. 1st & 2nd place will be paid out.
Thursday Evening
Team registration and tournament social will be held at The Veranda starting at 5:30 pm.
Friday Morning
Breakfast and team registration at The Veranda starting at 7:30 am.
The golf tournament format will be a 3-man scramble; registration begins at 7:30 a.m.; shotgun start at 8:30 am. Prizes will be awarded for 1st, 2nd, 3rd, and last place team, as well as closest to the hole and longest drive. There will be a Closet to Hole Competition on the 19th green, $20 per person for two shots (purchase online with team purchase or at the green). Your registration includes cart, green fees, range balls, social, breakfast, and great food & drinks on the course.
Proceeds from the event will help fund lab enhancements and other educational efforts at the University of Louisiana at Lafayette (ULL) Petroleum Engineering facility and industry-related scholarships at the ULL, Louisiana State University and Nicholls State University.
Discounted Room Rates
Discounted room rates are available at the Seven Clans Hotel. It's your responsibility to contact reservations to obtain rooms for you and your customers. You will need to guarantee rooms with credit card at that time. The phone number to make reservations is 888-774-7263 (press 1) and use code AADE22. Deadline to book a room at these rates is Oct 1st.
Wednesday 10/12
$99.00 – King bed
$129.00 – 2 queens
Thursday 10/13
$99.00 – King Bed
$129.00 – 2 queens
Friday 10/14
$179.00 – King Bed
$209.00 – 2 queens
Saturday 10/15
$189.00 – King Bed
$219.00 – 2 queens
All rates are plus tax and resort fees.
We look forward to hearing from you and seeing you at the tournament. To register your team or sponsor this event, please select from the below options, complete the information, and complete payment process. A receipt will emailed to you once the transaction is completed. See you soon!
SPECIAL OFFER FOR GOLF TOURNAMENT PARTICIPANT
Sign up or renew your AADE Lafayette Chapter membership here for $25 … and your membership will be valid through 2023!
Follow UpstreamCalendar.com for upcoming industry events. Upstream Calendar was created to help the industry to synchronize by providing a free lookahead for KEY industry events across the country. We focus on non-profit support, community, and industry specific 2022 Oil and Gas trade shows and conferences for Upstream, Subsea, Offshore, Downhole, Cementing, Completions, Fracking, Pumping, MUD, etc. We are FROM Upstream, FOR Upstream and believe in Networking With A Purpose. We put all streams of energy together as the original Energy Calendar. This event is at NRG and for a full list of NRG Events Calendar follow us on our other pages. Midstream Calendar, Downstream Calendar and this one Upstream Calendar. The Energy Calendar official – sharing All Streams of Energy. Allstream Energy Partners.
2022 Oil and Gas Events