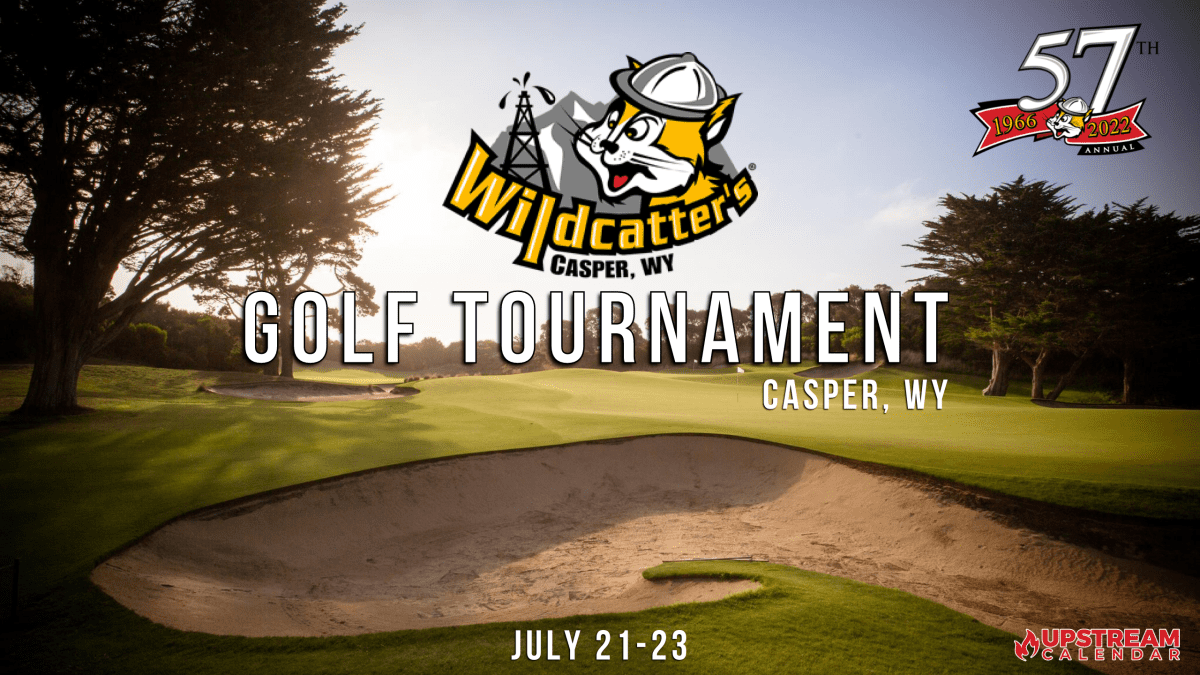 Register Now for the 57th Annual Rocky Mountain Wildcatter's Golf Tournament July 21, 22, 23 – Casper, WY
This Event Reminder is Sponsored by: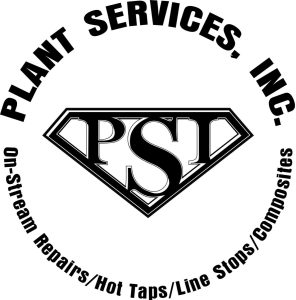 Welcome to the 57th Annual Rocky Mountain Wildcatter's Golf Tournament!  My wife Cassie and I are extremely honored to have been asked to serve as chairs for this year's tournament. The fact that we have a Board of incredible, hard-working people make it that much more special.
The tournament this year will once again be held at the Casper Country Club, July 21st thru the 23rd. Individual player and individual stand-by registration for 2022 will begin on February 1st. Company player spot registration will be available in early April. Please continue to check our website for updates as it is the main source of our tournament information. Should you have any unanswered questions, please feel free to reach out to any of the Board members listed on the website.
This event would not be possible without the unbelievable support that we receive from our Sponsors. It is with their support that the "Wildcatter's" has earned the reputation as one of the top oilfield golf tournaments. This year will be no exception as we look to add to an already incredible golf tournament experience.
Our Sponsors are recognized on course during the tournament and on the Wildcatters website throughout the year. We sincerely say THANK YOU for your past support and we look forward to your continued patronage. We are all happy to see the continued recovery in our industry and have confidence that the support from our Sponsors will be as strong as ever this year.
It is the Board's mission to provide the highest quality golf tournament, and we continually strive to improve the tournament and all the associated events. Therefore, we encourage and welcome any thoughts from our players, their spouses or our Sponsors as to what we can do to make this event as enjoyable as possible.
We're already looking forward to seeing everyone!
Golf Courses
Casper Country Club
4149 Country Club Road
Casper, WY
307-235-5777
www.caspercountryclub.net
Three Crowns Golf Course
1601 King Blvd.
Casper, WY
307-472-7696
www.threecrownsgolfclub.com
Paradise Valley Country Club
70 Magnolia
Casper, WY
307-234-9146
www.paradisevalleyccwyo.com
Casper Municiple Golf Course
2120 Allendale Blvd
Casper, WY
307-233-6620
www.caspermuniciplegolf.com
Follow UpstreamCalendar.com for upcoming industry events. Upstream Calendar was created to help the industry to synchronize by providing a free lookahead for KEY industry events across the country. We focus on non-profit support, community, and industry specific 2022 Oil and Gas trade shows and conferences for Upstream, Subsea, Offshore, Downhole, Cementing, Completions, Fracking, Pumping, MUD, etc. We are FROM Upstream, FOR Upstream and believe in Networking With A Purpose. We put all streams of energy together as the original Energy Calendar. This event is at NRG and for a full list of NRG Events Calendar follow us on our other pages. Midstream Calendar, Downstream Calendar and this one Upstream Calendar. The Energy Calendar official – sharing All Streams of Energy. Allstream Energy Partners.
2022 Oil and Gas Events
2022 Rockies Oil and Gas Events
About our Media Sponsor:

ON-STREAM LEAK SEALING SERVICES
PSI's team of expert technicians use only top-quality sealants and hardware to ensure our work is safe and long-lasting.
HOT TAPS
Tying a new line to an existing one isn't easy, but PSI makes it look that way.
One of the largest hot tapping and line stopping inventories in the Western region
Performing Hot tap service from 1/2" up to 42" pipelines
Able to handle taps up to 700 degrees and pressures up to 1480 psi
MECHANICAL LINE STOPS
When you need to isolate a piece of equipment, let PSI get to work. We can perform precision line stops on both single and double low to medium-pressure lines so you can get to work fast.
Our equipment includes multiple Shortstopp® 60, Shortstopp II, Shortstopp 275 and Shortstopp 50 units to ensure we have what you need when you need it.
PIPE WRAP PRODUCTS AND SERVICES
Talk to us about our high-tech fiber wrap solutions that stop erosion and create a stronger-than-steel finish. Composite Repairs of Pipelines
Plant Services, Inc. was one of the first in our industry to use DiamondWrap®, which uses a high-tech carbon fiber wrap and solid epoxy to form a stronger-than-steel finish. Its unique bidirectional weave ensures strength in both the hoop and axial directions, meaning little or no creep over time and no reduction in strength.