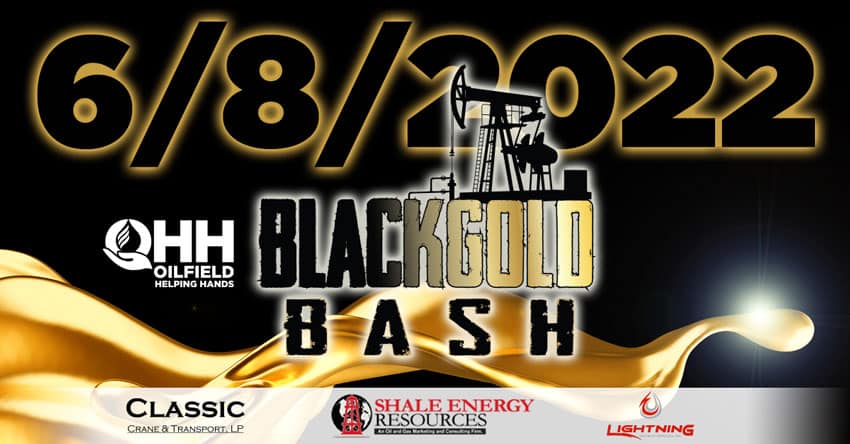 Register Now for the 4th Annual Black Gold Bash June 8 – Midland
Two great events coming together as ONE! The 2022 OHH Black Gold Bash, in partnership with Shale Energy Resources is on the books! Join us June 8, 2022, at the Midland County Horseshoe Arena, 2514 Arena Trail, Midland, Texas. Don't miss out on this highly sought-after concert event benefiting the OHH Permian Chapter, as well as the Annual Shale Energy Conference, going on in conjunction with the Bash.
Opener will be Giovannie & the Hired Guns: 7 p.m.
OHH Announcements: 8 p.m.
Headliner will be Kolby Cooper: 9 p.m.
Discounted Exhibition Rates for Black Gold Bash Sponsors
Sponsors of the Black Gold Bash are eligible for a discounted exhibition rate at the Shale Energy Conference. Purchase your Black Gold Bash sponsorship and you will be emailed a discount code to use!
COVID-19 STATEMENT
OHH takes the health and wellbeing of our attendees very seriously. As situations develop, all of the necessary precautions will be taken for everyone's safety.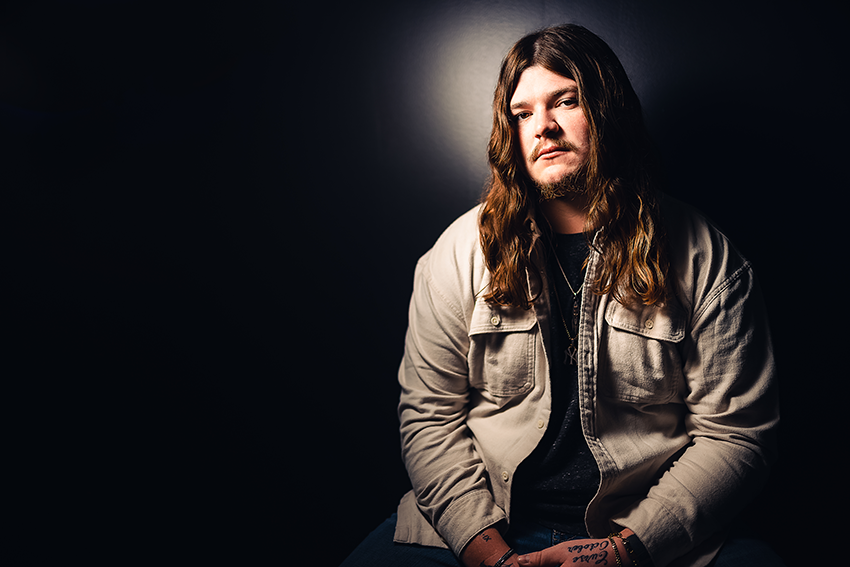 Headliner: Kolby Cooper
Kolby Cooper lost his childhood and found his voice.
Cooper was 14 when cancer took his dad, and he channeled that painful loss into songwriting. He was 18 with the responsibility of a wife and baby on his shoulders when he used his high school graduation money to record an EP. And now, barely old enough to buy a round for the band, Cooper is pouring his signature blend of scorching break-up anthems and gut-wrenchingly relatable songs into a new record for BBR Music Group.
Far from the typical music industry inroads, Cooper has been riding the fast track from a small Texas town driven by necessity and inspired by his father's working-class principles.
"Losing my dad and then becoming a dad made me think, 'This just can't be a fun thing.' I mean, it's fun – but it has to be a job too," Cooper said with candor. "I have to work my ass off. I'm not just trying to pay rent."
In three short years, Cooper has accomplished what has eluded seasoned Nashville insiders amassing more than 110 million Spotify streams and playing numerous, sold-out show around the country, with thousands of fans singing along to his searing, wry lyrics.
Drawn to his unrestrained, fresh sound, Cooper is earning early praise for his rough-hewn velvet vocals, layered over wailing electric guitar, and a buoyant Texas bottom-end. His new record is Country with clear influences from his Lonestar State roots. The result "is authentic to me," said the humble outlier. "I'm older and understanding more about myself, and the music, and what I want to say. This is exactly what I set out to sound like."
Opening Act: Giovannie & The Hired Guns
In the last few years alone, Giovannie & The Hired Guns have grown from a massively beloved local live act to an undeniable new force on the national rock scene. Formed back when frontman Giovannie Yanez was working the counter at a pawnshop, the Stephenville, Texas-based band has amassed millions of streams almost entirely through word-of-mouth, thanks in no small part to their unforgettable live show—an electrifying spectacle that invariably leaves audiences sweat-drenched and ecstatic. With their high-octane collision of rock-and-roll and country, Giovannie & The Hired Guns are now at work on a hotly anticipated new album showcasing their hard-hitting sound, emotionally raw storytelling, and the kind of authentically gritty energy that's sorely missing from rock music today.
As revealed on their 2017 full-length debut Bad Habits and 2020 self-titled album, Giovannie & The Hired Guns draw much of their power from the eclectic sensibilities at the heart of the band: drummer Milton Toles, for instance, brings a soulful intensity deeply informed by playing music in church as a kid, while guitarist Jerrod Flusche's background includes session work with such prominent country acts as Koe Wetzel and Sam Riggs & the Night People. With their lineup rounded out by guitarist Carlos Villa and bassist Alex Trejo, the band also taps into elements of everything from Southern rock and stoner metal to la musica norteña and Latin hip-hop. "We're all from different walks of life, and we all have our own unique style that we add to the band," says Yanez. "No one's ever telling anyone else how or what to play; we just show up and jam out and it all comes together so naturally—nothing is ever forced with us."
Follow UpstreamCalendar.com for upcoming industry events. Upstream Calendar was created to help the industry to synchronize by providing a free lookahead for KEY industry events across the country. We focus on non-profit support, community, and industry specific 2022 Oil and Gas trade shows and conferences for Upstream, Subsea, Offshore, Downhole, Cementing, Completions, Fracking, Pumping, MUD, etc. We are FROM Upstream, FOR Upstream and believe in Networking With A Purpose.
Email Ops@MidstreamCalendar.com to get involved.
2022 Oil and Gas Events Houston
2022 Oil and Gas Events Texas
2022 Oil and Gas Coiled Tubing Events