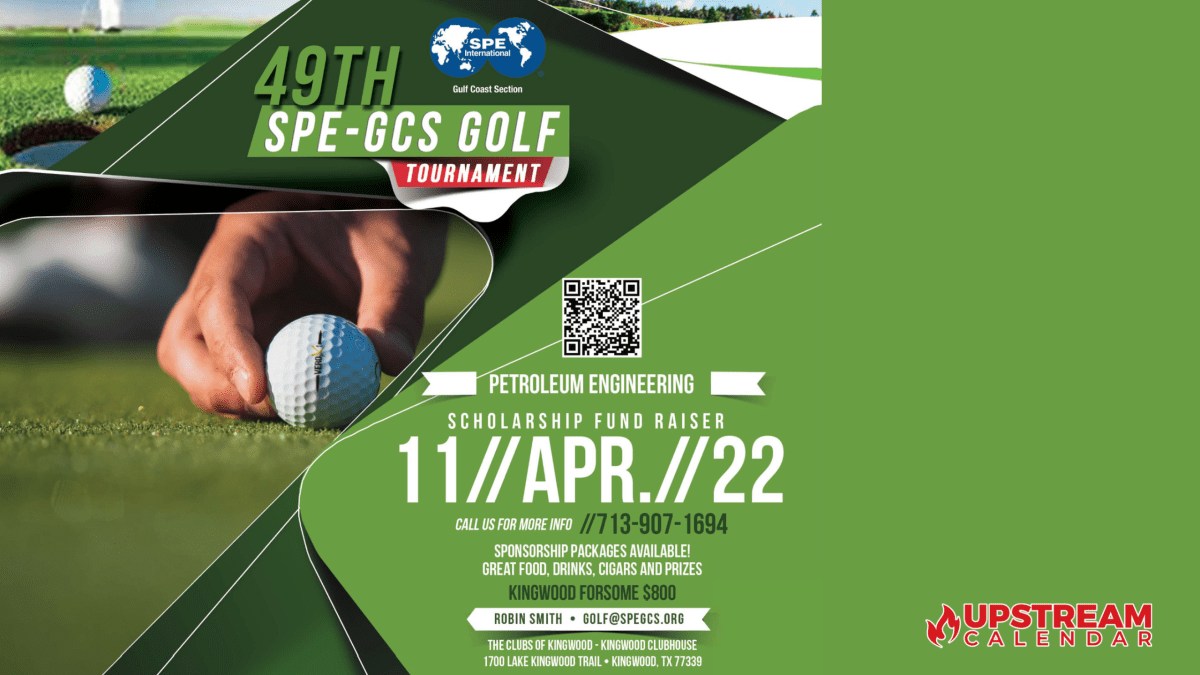 Register Today for the 49th Annual Society of Petroleum Engineers Gulf Coast Chapter (SPE-GCS) Golf Tournament April 11 – Houston
This Event Reminder is Sponsored by: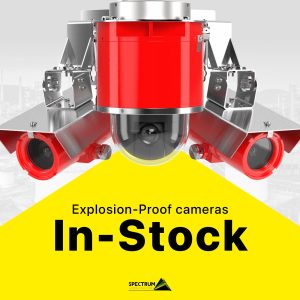 APRIL 11, 2022
2022 – 49th Annual SPE-GCS Golf Tournament
DESCRIPTION
Petroleum Engineering Scholarship Fundraiser
We have a great opportunity to help the Society of Petroleum Engineers Gulf Coast Section (SPE-GCS) attract talented high school students to the petroleum engineering industry. You are helping provide 8-10 new scholarships every year worth $4,000 per year for 4 years. That is $16,000 per student that helps attract top students to our industry.
The biggest oilfield golf tournament of the year takes place again this April 11th at the Clubs of Kingwood. Hopefully after a full year the COVID issues will be behind us so Let's Play Golf and have FUN!
This is your chance to enjoy and give back in support of the SPE Gulf Coast Scholarship Fund. All proceeds benefit students in our region as they set out on their college journey in the oil patch.
Bring your customers out to play and enjoy the great food, drinks, cigars and prizes.
Put your company name on one of our sponsorship packages to show that you care about the future of this great industry.
However you choose to support SPE, don't miss out on the Gulf Coast's best annual golf experience!
Follow UpstreamCalendar.com for upcoming industry events. Upstream Calendar was created to help the industry to synchronize by providing a free lookahead for KEY industry events across the country. We focus on non-profit support, community, and industry specific 2022 Oil and Gas trade shows and conferences for Upstream, Subsea, Offshore, Downhole, Cementing, Completions, Fracking, Pumping, MUD, etc. We are FROM Upstream, FOR Upstream and believe in Networking With A Purpose.
Email Ops@MidstreamCalendar.com to get involved.
2022 Oil and Gas Events Houston
2022 Oil and Gas Events Texas
2022 Oil and Gas Executive Golf Tournaments
2022 Oil and Gas Golf Tournaments
2022 Society of Petroleum Engineers Gulf Coast Section 49th Annual Golf Tournament
2022 Energy Events Calendar
Are you wondering when the SPE Gulf Coast Chapter will be having their 2023 Spring Charity Golf Tournament? Look no further. This year the Society of Petroleum Engineers Charity Golf Tournament will be held at Kingwood Golf Club on April 10th, 2023. Register with the link below:
Register Now for the 50th Annual Society of Petroleum Engineers Gulf Coast Chapter (SPE-GCS) Golf Tournament April 10, 2023 – Houston