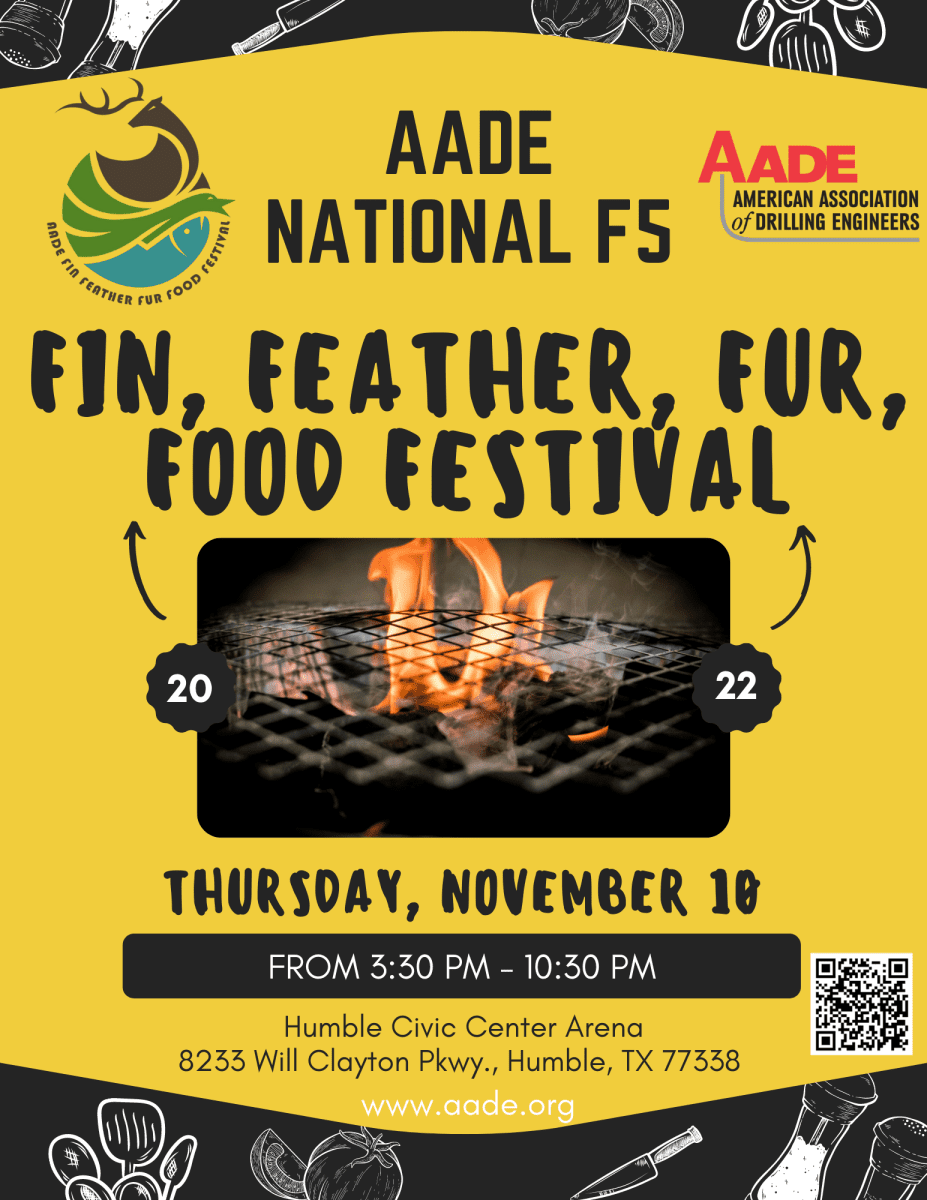 18th Annual AADE National Fin, Feather, Fur, Food Festival – AADE F5 XVIII – Humble (Houston)
This Event Reminder is Sponsored by: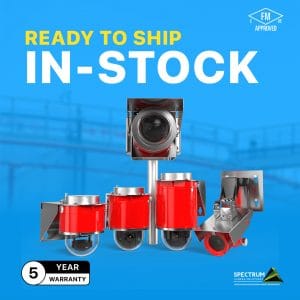 Event Overview:Schedule F5
3:30 – Doors Open
5-5:15 – Invocation & National Anthem
5:30-7:30 – Judging
8:30-9:15 – Awards
10:30 – Doors Close
The Houston based FFFFF fund raising event was established in 2004. Near 100 cooking teams will be competing and serving food from hors d'oeuvres, salads, soups, gumbo, entrees to desserts. The teams will be judged by a select panel containing a number of nationally known chefs. The evening will be filled with fabulous food, great fun and fellowship and adult beverages! The F5 is a great venue to mingle and network with your friends, co-workers and/or clients.
Proceeds from the FFFFF event helps support the AADE activities and the Knowledge Box program as well as other educational initiatives. The Knowledge Box program is administered for AADE by the Education Director of the Offshore Energy Center in Galveston and is designed to provide educators a forum to effectively present the petroleum industry and to inform students of the vast career opportunities in the field. It is a mobile exhibit showcasing the many aspects of the oil and gas industry and includes teacher resources, hands-on activities and interactive lessons.
Follow UpstreamCalendar.com for upcoming industry events. Upstream Calendar was created to help the industry to synchronize by providing a free lookahead for KEY industry events across the country. We focus on non-profit support, community, and industry specific 2022 Oil and Gas trade shows and conferences for Upstream, Subsea, Offshore, Downhole, Cementing, Completions, Fracking, Pumping, MUD, etc. We are FROM Upstream, FOR Upstream and believe in Networking With A Purpose. We put all streams of energy together as the original Energy Calendar. This event is at NRG and for a full list of NRG Events Calendar follow us on our other pages. Midstream Calendar, Downstream Calendar and this one Upstream Calendar. The Energy Calendar official – sharing All Streams of Energy. Allstream Energy Partners.
2022 Oil and Gas Events

About our Media Partner Spectrum Camera Solutions:

Spectrum Camera Solutions manufactures a full range of globally certified Explosion Proof camera systems to monitor any hazardous area. Founded in 2012, Spectrum Camera Solutions has an unparalleled background as a world leader in hazardous area vision systems for process, security, and safety, creating a new range of Explosion Proof cameras based on durable materials, innovative engineering, and operational excellence.
Designed and Manufactured in USA
NDAA Compliant & FM Approved
Spectrum Camera Solutions Explosion Proof Camera products are designed and manufactured in the USA. As a leader with a reputation for creating exciting and reliable hazardous area products, we pride ourselves in delivering outstanding execution from R&D to production as an ISO9001 & ISO14001 certified company.
Award Winning Manufacturer
As a committed leader to excellence and quality, Corporate Vision and Corporate Energy has recognized Spectrum Camera Solutions for our class-leading hazardous area products.
Being at the forefront of innovation and safety, Spectrum Camera Solutions is setting the benchmark for engineering excellence. Unique to the market, Spectrum's series of Explosion Proof Cameras utilize the latest technology available in the security camera market integrated into our dual patented housings designed to withstand harsh environmental conditions and certified for hazardous areas.
If you are wondering when the 2023 AADE National F5 will be, look no further. This years American Association of Drilling Engineers F5 Cookoff will be held on November 9, 2023 at Humble Civic Center Arena. More information can be found by clicking this link:
19th Annual AADE National Fin, Feather, Fur, Food Festival November 9, 2023– AADE F5 – Humble (Houston)