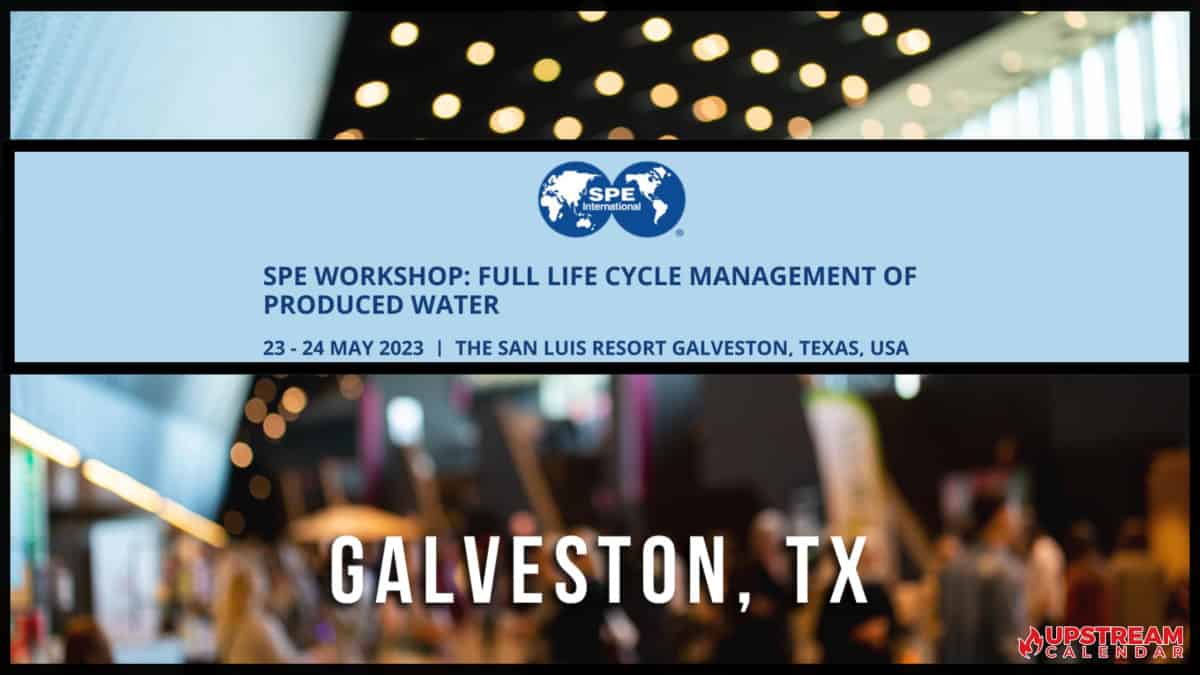 Register for the SPE Workshop: Full Life Cycle Management of Produced Water 23 – 24 May 2023 – Galveston, Texas
This Event Reminder is Sponsored by:

About
What is an SPE Workshop?
Why Attend
An SPE workshop is a multi-day event that fosters knowledge sharing in an intensive learning experience. It provides brief technical presentations followed by extensive Q&A and discussion.
Staged in an intimate setting, an SPE workshop brings together E&P professionals with common roles and challenges to share ideas that advance both technology and best practices. They provide an environment for frank, open discussion. Press is not invited to attend.
The workshop's program committee members solicit presentations from top industry professionals. This ensures a robust technical program with presentations that are laser-focused on best practices, lessons learned, and case studies.
What You Receive
Released copies of the workshop presentations will be available to attendees following the conclusion of the workshop. Speakers do not write formal papers and are not expected to release their presentations for publication.
Attendees at this workshop qualify for 1.6 SPE Continuing Education Units (CEU). One CEU equals 10 contact hours of participation. CEUs will be awarded through SPE Professional Development for participation and completion of SPE workshop. A permanent record of a participant's involvement and awarding of CEUs will be maintained by SPE.
Follow UpstreamCalendar.com for upcoming industry events. Upstream Calendar was created to help the industry to synchronize by providing a free lookahead for KEY industry events across the country. We focus on non-profit support, community, and industry specific 2022 Oil and Gas trade shows and conferences for Upstream, Subsea, Offshore, Downhole, Cementing, Completions, Fracking, Pumping, MUD, etc. We are FROM Upstream, FOR Upstream and believe in Networking With A Purpose. We put all streams of energy together as the original Energy Calendar. This event is at NRG and for a full list of NRG Events Calendar follow us on our other pages. Midstream Calendar, Downstream Calendar and this one Upstream Calendar. The Energy Calendar official – sharing All Streams of Energy. Allstream Energy Partners.
2023 Oil and Gas Events