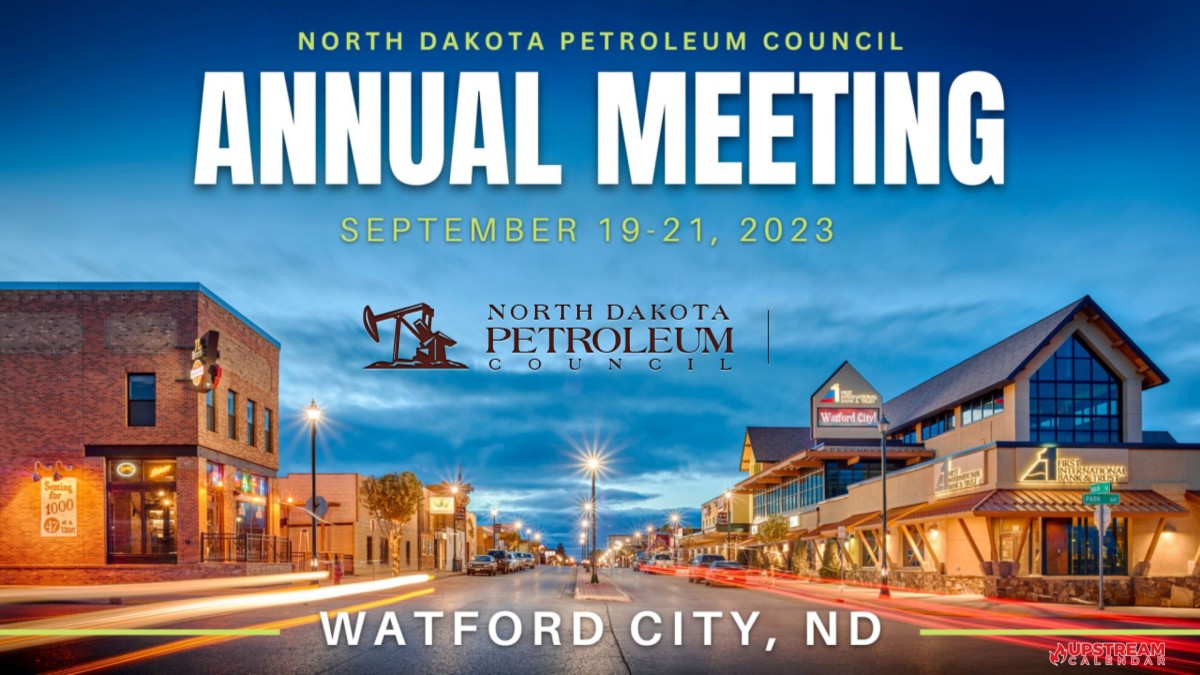 Register Now for the North Dakota Petroleum Council Annual Meeting September 19-21 – Watford City, ND
This Event Reminder is Sponsored by:

2023 Annual Meeting
We're bringing this year's Annual Meeting back to the heart of the Bakken. As always, we will be working to bring you a stellar line-up of speakers, activities, and networking. Attendees can look forward to hearing from Bakken's foremost industry leaders, conversing with more than 400 industry professionals, and learning about the latest trends in oil and gas.
WHAT TO EXPECT:
Tuesday, September 19, 2023
Attire: Casual
5:30 – 7:30 p.m. Check-in and Registration
6:00 – 7:30 p.m. Welcome Social at Outlaws Bar & Grill
Wednesday, September 20, 2023
Attire: Business
8:15 a.m. Check-in and Registration
9:30 – 11:45 a.m. Morning Session
12:00 p.m. Chairman's Luncheon & NDPC Awards
1:40 – 5:00 p.m. Afternoon Session
5:30 – 8:30 p.m. Social/Dinner/Evening Entertainment
Thursday, September 21, 2023
Attire: Business Casual
7:00 a.m. Buffet Breakfast
7:00 a.m. Check-in and Registration
8:00 – 11:55 a.m. Morning Session
12:00 p.m. Closing Remarks and Adjourn