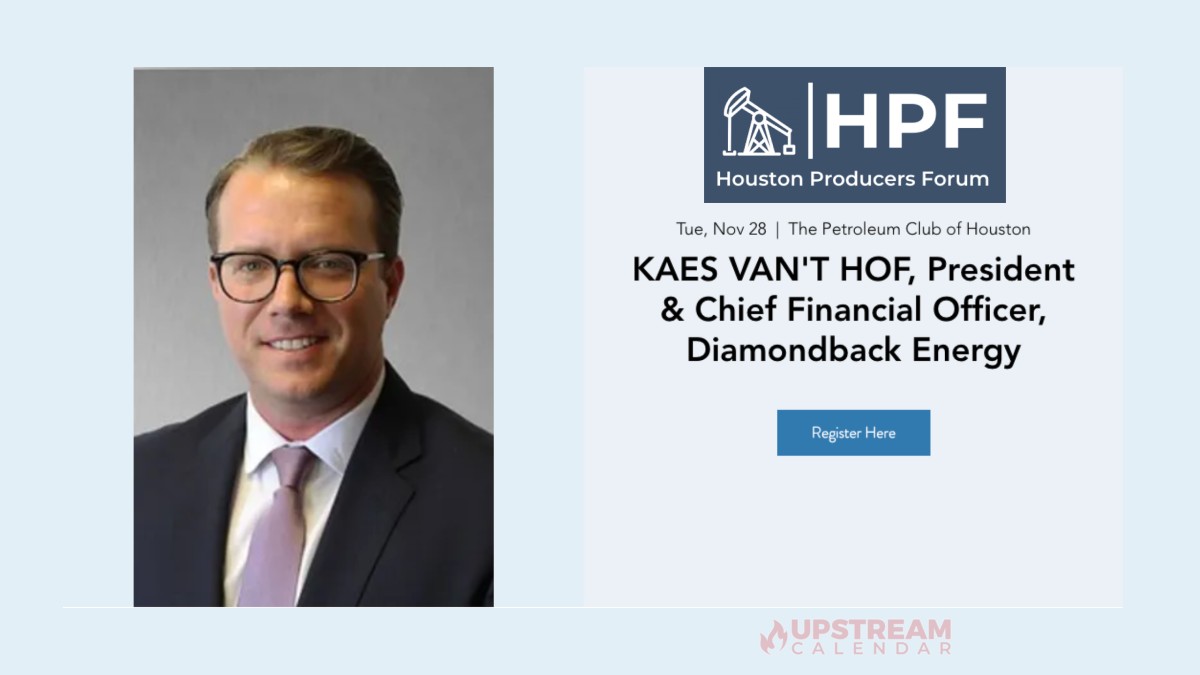 Register Now for the Houston Producers Forum Luncheon November 28 – Houston – with speaker KAES VAN'T HOF, President & Chief Financial Officer, Diamondback Energy
This Event Reminder is Sponsored by:

About the Event
Kaes Van't Hof has served as our President and Chief Financial Officer since February 2022. Prior to his current position with us, he served as our Chief Financial Officer and Executive Vice President of Business Development from February 2019 to February 2022, as Senior Vice President of Strategy and Corporate Development from January 2017 to February 2019 and as our Vice President of Strategy and Corporate Development since joining us in July 2016.
Before joining Diamondback, Mr. Van't Hof served as Chief Executive Officer for Bison Drilling and Field Services from September 2012 to June 2016. From August 2011 to August 2012, Mr. Van't Hof was an analyst for Wexford Capital, LP responsible for developing operating models and business plans, including for our initial public offering, and before that worked for the Investment Banking – Financial Institutions Group of Citigroup Global Markets, Inc. from February 2010 to July 2011.
Mr. Van't Hof was a professional tennis player from May 2008 to January 2010. Mr. Van't Hof received a Bachelor of Science in Accounting and Business Administration from the University of Southern California.