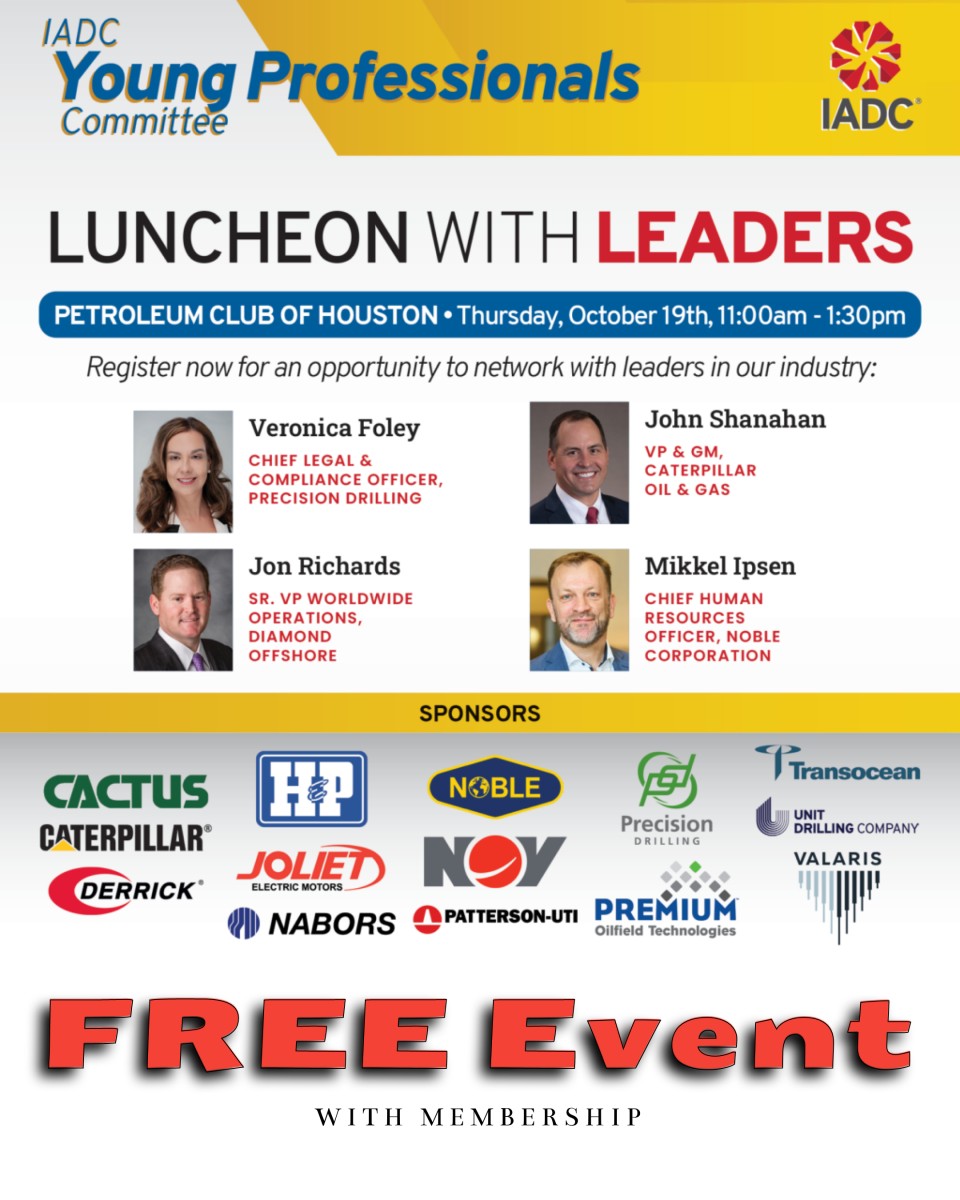 FREE (with IADC Membership) Register NOW for the IADC Young Professionals "Luncheon With Leaders" – 19 October – Houston
This Event Reminder is Sponsored by:

Luncheon with Leaders:
Veronica Foley, Chief Legal & Compliance Officer, Precision Drilling 
Jon Richards, Sr. VP Worldwide Operations, Diamond Offshore
John Shanahan, VP & GM, Caterpillar Oil and Gas
Mikkel Ipsen, Chief Human Resources Officer, Noble Corporation
Young professionals in the drilling industry are welcomed to join us for a unique opportunity to network with industry leaders in a small-group setting. A robust panel of leaders will offer insights into the keys of Influencing Outcomes. Following the presentations, attendees will be joined by a leader at their table to engage and converse over lunch.
This event is available free of charge to our membership, thanks to our generous sponsors.