Register now for DUG Haynesville March 28-29, 2023 – Shreveport, Louisiana
This Event Reminder is Sponsored by: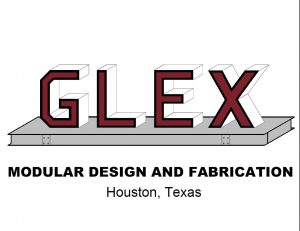 Day 1: 4:00 PM The Haynesville Now
Haynesville operators join the play's co-founder, Dick Stoneburner, in a candid conversation, including with DUG Haynesville attendees, on opportunities, challenges and solutions in this 16 Bcf/d resource that alone can fill all U.S. LNG export demand—and still with Bcf's to spare that are helping to satiate domestic demand.
SPEAKERS: Dick Stoneburner, Owner, Stoneburner Consulting Services
Craig Jarchow, President & CEO, TG Natural Resources LLC
5PM Reception
7:30 AM
NETWORKING BREAKFAST
8:30 AM
Welcome & Opening Remarks: Haynesville Gras
As Appalachian supply remains stuck at under 36 Bcf/d behind a political blockade, U.S. and the world's gas consumers are leaning hard on supply additions from the Haynesville, which now exceeds 16 Bcf/d, up from 6 Bcf/d just seven years ago. Welcome to DUG Haynesville 2023.
Big Gas, Big LNG & Big Pipe: The Macro
How will the natural gas market react to 12 Bcf/d of additional LNG capacity? It's unlikely new supply will be shut-in, waiting for this new demand, thus higher natgas prices could be ahead. And what are current and future regional curtailment issues around takeaway capacity? Will looping gathering lines due to high concentrated volumes be necessary? Here are the answers.
SPEAKER:Bernadette Johnson, General Manager, Power & Renewables, Enverus
The M&A
Deal-making was swift in 2021 as gas futures were rising. The bid/ask widened in 2022 as futures soared to nearly $10/MMBtu, tamping transactions. Here's a look at the new price for Haynesville and other gas assets. And who's in the data room? Are they in-basin players or new entrants?
SPEAKER:Adrian Goodisman, Partner, Energy Advisors Group
Generalist and retail investors are returning to oil and gas as a "must have" piece of their portfolios. Get a look at trends in money flow into owning a share of Haynesville and other gas reserves. And what's the latest on RBLs, PDP buyers and other money?
SPEAKER:Ryan Smith, Vice President – Advisory Services, East Daley Capital Advisors
Heard in the Field: Secret Recipes
Find more frac enhancements, production and reserves growth, cost savings, emissions reductions, spacing recipes, flowback methodology, ROI and other intel in these case studies. Plus, learn about geothermal uses for abandoned wells.
SPEAKERS:Rob Klenner, Advanced Geothermal Technology Leader, Baker Hughes
Seth Moore, Executive Vice President & Chief Operating Officer, Catalyst Energy Services
10:00 AM
NETWORKING BREAK
10:40 AM
Back to Gas: Chesapeake Energy
The longtime U.S. natgas producer is doubling down on gas again, focusing today on Appalachia and the Haynesville. Here's its portfolio and its plans.
SPEAKER:David Eudey, Vice President, Haynesville, Chesapeake Energy Corp.
The Texas Haynesville: Rockcliff Energy
Having management that's worked East Texas formations for more than two decades, Rockcliff's modern focus on the Haynesville continues to push efficiencies and the ROI higher while now producing 1% of US natural gas production.
SPEAKER:Alan Smith, President & CEO, Rockcliff Energy LLC
Gas Leverage: TG Natural Resources
Owned by international gas traders, TG Natural Resources' Haynesville reserves and production represent even more value than the cash bounty they produce. The integrated model and other aspects of management are designed for a long-term business plan.
SPEAKER:TBA, TG Natural Resources LLC
Williams With the Big Pipe—And CCS
The pipe giant is building CCS alongside its newbuild takeaway. Learn more about this value-add to gas producers' product.
SPEAKER:Larry Larsen, Senior Vice President – Gathering and Processing, Williams Cos. Inc.
12:15 PM
NETWORKING LUNCH
1:30 PM
More Gas: Southwestern Energy
Having added Indigo and GeoSouthern to its portfolio, creating a Haynesville entry, in 2021, the Fayetteville founder and one of the largest Marcellus producers has nearly two decades of shale intel it's rolling into the Louisiana rock.
SPEAKER:Andy Huggins, SVP – Haynesville Division, Southwestern Energy Co.
East Texas Haynesville: Sabine
Longtime East Texas operator Sabine Oil & Gas, having roots that began with a predecessor's Cotton Valley, continues to expand the limits of its acreage's productivity.
SPEAKER:Doug Krenek, President & CEO, Sabine Oil & Gas Corp.
Diversified Extends Beyond Appalachia 
Diversified added Haynesville and Cotton Valley to its portfolio in 2021 and Midcontinent too. Hear its results to date and its plans.
SPEAKER:Brad Gray, Executive Vice President & COO, Diversified Energy Company
Meeting the Demand: Aethon Energy 
Aethon Energy discusses growing the value chain to Gulf Coast markets from the Haynesville, the growth opportunities in East Texas and meeting anticipated demand for LNG in the coming years.
SPEAKER:Gordon Huddleston, Partner & President, Aethon Energy
Emissions Reductions: Green With RSG
Get a look into operators' achievements in RSG certification. And how'd they do it? Here's insight into their carbon-reduction techniques and new technologies.
SPEAKERS:
Steve Wilson, Market Development Advisor, Project Canary
Lara Owens, Director, Science & Technology, MiQ
Corey Jordan, Senior Sustainability Advisor, Equitable Origin
Methane Credentials: How LNG Buyers are Pushing U.S. Gas Operators to Manage Emissions
Understand players, protocols, and questions in voluntary certification and quantification markets from the wellhead to global end users.
SPEAKER:Jen Snyder, Senior Advisor, Validere
LNG Activity leaves the Haynesville Bustling
The third-largest natural gas play in the US by production has output reaching new heights leaving a backdrop for US natural gas prices. Growing production, increased well productivity and drilling efficiencies, and proximity to LNG export projects are supporting growth opportunities for midstream and contributes to a positive long-term outlook.
More About DUG Haynesville
Led by growth in the Haynesville Shale, natural gas production from seven key U.S. onshore regions is set to surge past the 96 Bcf/d mark in early 2023, according to the latest modeling from the Energy Information Administration (EIA). Carrying over from month-earlier projections, the Haynesville will lead natural gas production gains month/month, accounting for 152 MMcf/d of growth and raising its output to 16.409 Bcf/d, according to the latest Drilling Productivity Report.
This year's DUG Haynesville Conference & Exhibition will focus on how current global events have placed energy production at the center of our national conversation. Operators in the Haynesville shale play are proud of the role they are playing in powering America and allies abroad.
Join Hart Energy LIVE in Shreveport, Louisiana on March 28-29th to gain insights on the elevated upstream and midstream activities and beyond.
Follow UpstreamCalendar.com for upcoming industry events. Upstream Calendar was created to help the industry to synchronize by providing a free lookahead for KEY industry events across the country. We focus on non-profit support, community, and industry specific 2023 Oil and Gas trade shows and conferences for Upstream, Subsea, Offshore, Downhole, Cementing, Completions, Fracking, Pumping, MUD, etc. We are FROM Upstream, FOR Upstream and believe in Networking With A Purpose.
Email Efrain@AllstreamEP.com to get involved.
2023 Oil and Gas Events Shreveport
2023 Oil and Gas Events Louisiana
2023 Oil and Gas Conferences