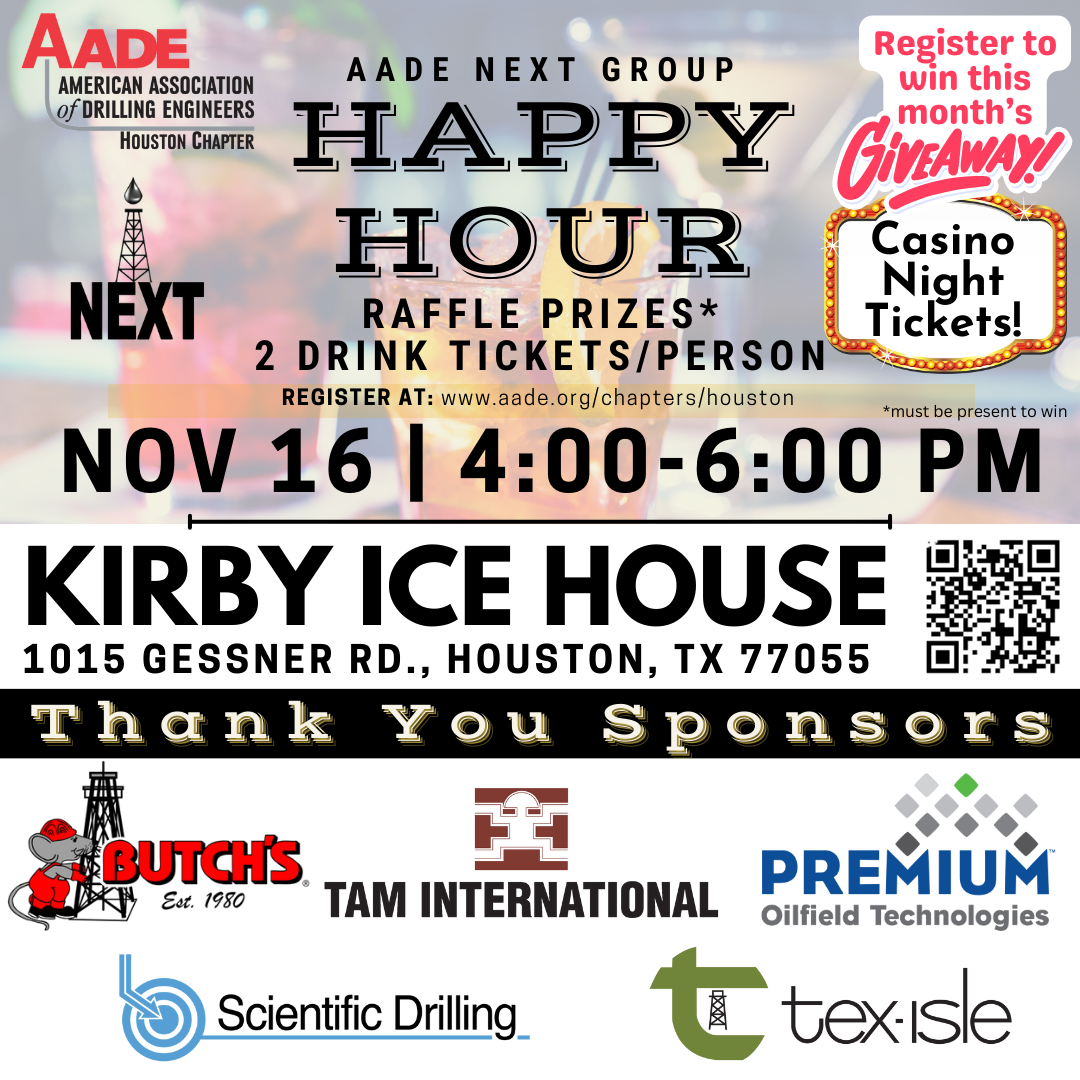 American Association of Drilling Engineers Houston (AADE) Happy Hour November 16, 2023 – FREE with $50 Annual Membership
This Event Reminder is Sponsored by:

Join AADE for an Industry HAPPY HOUR on Thursday, November 16 at Kirby Ice House (Memorial location) from 4:00-6:00 PM.
Raffle Prize Drawing. 2 Drink Tickets (Pre-Register for your drink tickets)
November's Happy Hour Sponsors are: Butch's Rat Hole & Anchor Service, Premium Oilfield Technologies, Scientific Drilling, TAM International and Tex-Isle
The Houston AADE Chapter's NEXT Group is a collection of younger industry professionals within the AADE Houston Chapter who are interested in greater participation and networking within the AADE and our industry.
All you need to do is become an AADE Houston Chapter member ($50 annually) and bring a business card.
Everyone over the age of 21 is welcome.
Any questions contact the following:
Kristi Schultz
832-444-8071
Jon Dinkins
281-221-0429