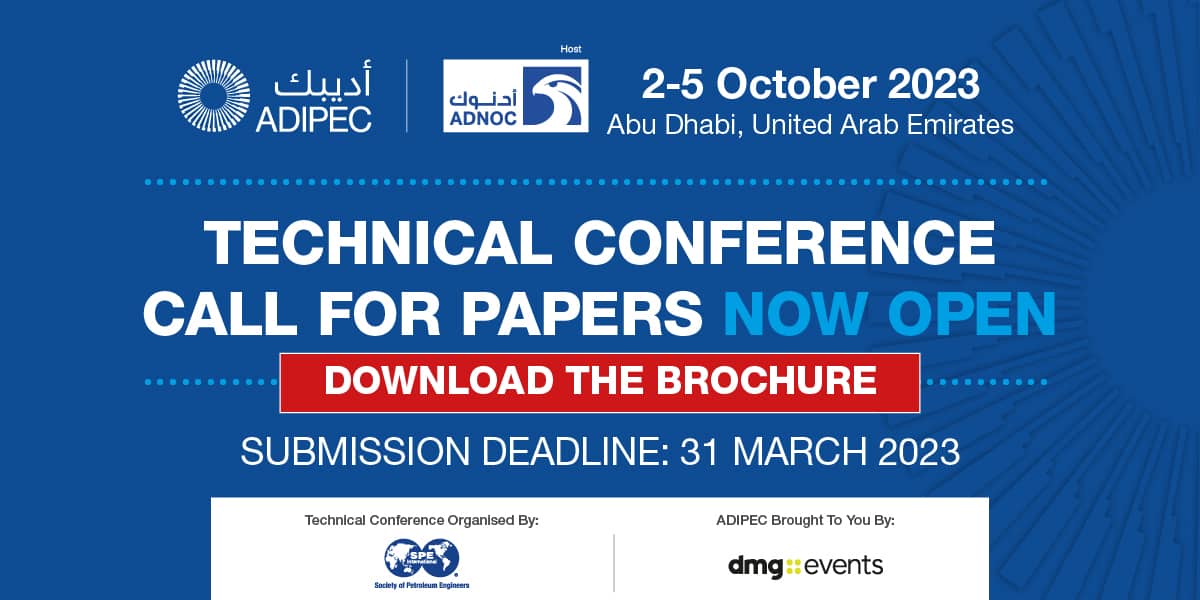 2023 ADIPEC Technical Conference Oct 2-5 -Abu Dhabi
The ADIPEC Technical Conference is the single largest technical meeting place for oil, gas and energy engineers and professionals worldwide, providing unprecedented access to the latest industry knowledge, innovations, technical expertise, applications, products, solutions and services.
Organized by the Society of Petroleum Engineers and spearheaded by Mr. Mohamed Al Marzouqi, ADIPEC 2023 Technical Programme Committee Chair and SVP, Development Function, ADNOC, the technical conference sessions cover a wide and diverse range of technical and engineering insights that will drive ideas, overcome challenges, create new value and highlight innovation.
With the Call for Papers now open, technical energy professionals have the opportunity to submit abstracts before Friday 31 March 2023 to be considered for the ADIPEC Technical Conference.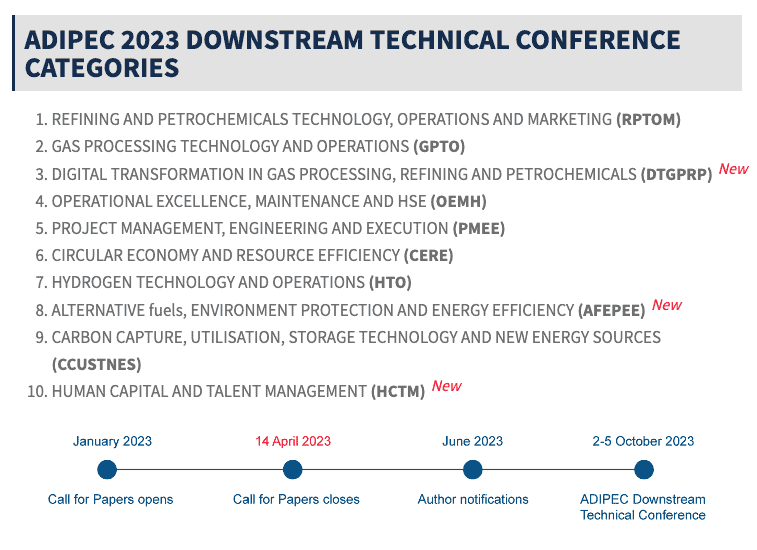 Please fill in the online form to register to attend ADIPEC 2023 as a Visitor.
The visitor pass is free of charge and will give you access to the following:
All Exhibition Halls
Maritime and Logistics Exhibition
Digitalisation in Energy Exhibition
Smart Manufacturing Exhibition
Decarbonisation Exhibition
Young ADIPEC